Easter weekend of 2015 was a wonderful time for my wife and me. We were not only celebrating the resurrection of Jesus Christ, but we discovered that our first child would be born in December of that year. 
Everything proceeded smoothly until morning sickness reared its ugly head. The nausea was so intense that my wife had to be admitted to the hospital for several days. However, everything with the baby was progressing as it should. As we moved forward in the pregnancy, we scheduled a sneak-a-peek sonogram to capture detailed images of our baby as a keepsake. 
When we arrived, the lady at the front desk had us sign all the paperwork, and I noticed one part that informed us that any abnormalities would be relayed to my wife's doctor. We did not think too much of this at the time, and we actually had peace knowing the doctor could review and confirm any issues. 
Unbeknownst to us, our child had two complications that were not compatible with life. One was anencephaly, where the skull had not fully developed, and the other was ectopia cordis, where the heart had developed outside of the chest. While medicine has advanced significantly over the years, the issue with our child's skull could not be corrected through medical means. We began to pray for a miracle only God could provide.   
As we prayed, we fervently asked God to heal our daughter on this earth. We specifically prayed for her skull to be made complete and the heart to be placed back within her chest wall. King David wrote, "For you formed my inward parts; you knitted me together in my mother's womb. I praise you, for I am fearfully and wonderfully made. Wonderful are your works; my soul knows it very well" (Psalm 139:13-14). 
We knew from these verses that God had a plan, but we were petitioning Him to change how He had made our daughter. Our immediate response to the situation was that He had made a mistake, but then the Spirit ministered to us, assuring us that God had formed our daughter exactly as He planned. God did not and cannot make a mistake.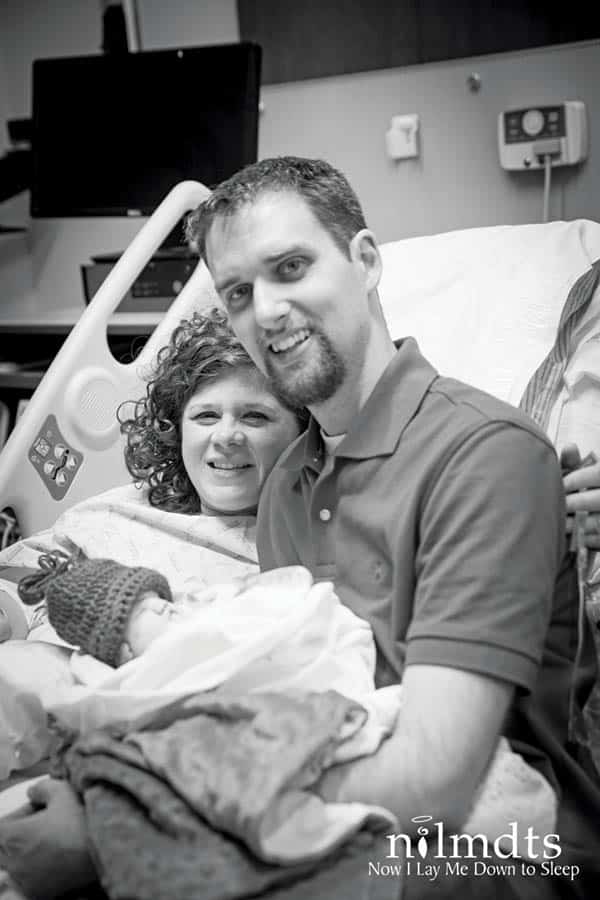 My wife was able to carry our daughter full-term, and we enjoyed three wonderful hours with her before God called her home. As a young couple, we did not know how to process this grief or where to turn for dealing with this situation. I was also in my first pastorate after graduating from Southwestern Baptist Theological Seminary. We were confused, hurting, and grieving the loss of a child we barely knew. My wife and I needed a ministry to help us during this difficult time.  
Since 2015, God has blessed us with two more children who are happy and healthy. We, however, experienced a situation in September 2021 that we did not anticipate. After the complications with our first child, we never imagined we would deal with a miscarriage. Our fourth child passed away during the first trimester of the pregnancy. Again, my wife and I were facing grief, hurt, and confusion. Our child was alive, but now he is not. If this was not enough, my wife and I experienced another miscarriage in January 2022. Therefore, we need a strategy and plan for processing this grief.  
I am currently serving on staff as an associate pastor at the First Baptist Church of Leonard and I have a desire to develop a group counseling ministry for couples who have experienced a situation similar to ours. The ministry will be a weekend retreat consisting of a session on Friday evening and sessions on Saturday. The focus will be upon helping couples process and move forward in their grief. The retreat is scheduled for September 9-10. This ministry will be for couples who have experienced the death of a child under the age of five or a miscarriage. It will also be open to individuals who have experienced the death of their spouse or have been divorced.  
God has opened this door of ministry for me, and I am using it to complete my Doctor of Ministry degree at Luther Rice College and Seminary. My prayer is that other churches will be able to use the content of my project in their own setting for the purpose of ministering to those who have faced this kind of grief. 
So, what's my story? God's plan for my life is sure, even in the wake of unthinkable loss and grief.