After answering God's call at M3 student camp, Texas native finds himself serving church plant in Colorado
Church planting intern Marco Baltazar has seen God work mightily through the local church and, particularly, student ministry. Called to ministry one summer during an M3 student camp in Austin when he was only 13, Marco, now 23, has been on an unexpected journey ever since.
"Time will tell," Brandon Bales told Marco and other similarly called youth after that M3 camp a decade ago, explaining that if they were truly called to ministry, they wouldn't want to do anything else. At that time, Bales, who now serves as student ministry associate and oversees M3 camps for the Southern Baptists of Texas Convention, was Marco's youth pastor at Northeast Houston Baptist Church in Humble. 
During his freshman year of high school, while studying Ephesians 4:12-13, Marco realized he could think of no other future than
serving the church. 
After all, the church had always been there for him and his family. 
Marco's father, Miguel, migrated to the U.S. from Mexico. His mother, Emma, was born in the Rio Grande Valley. They raised their four children in Houston and Emma took the kids to a small Hispanic Baptist church where Marco trusted Christ as Lord at age eight. The following year, most of the family started attending NEHBC, where Marco was baptized.
Marco's father, raised Catholic, was uninvolved in church, but he did talk to his son about matters of faith over the years.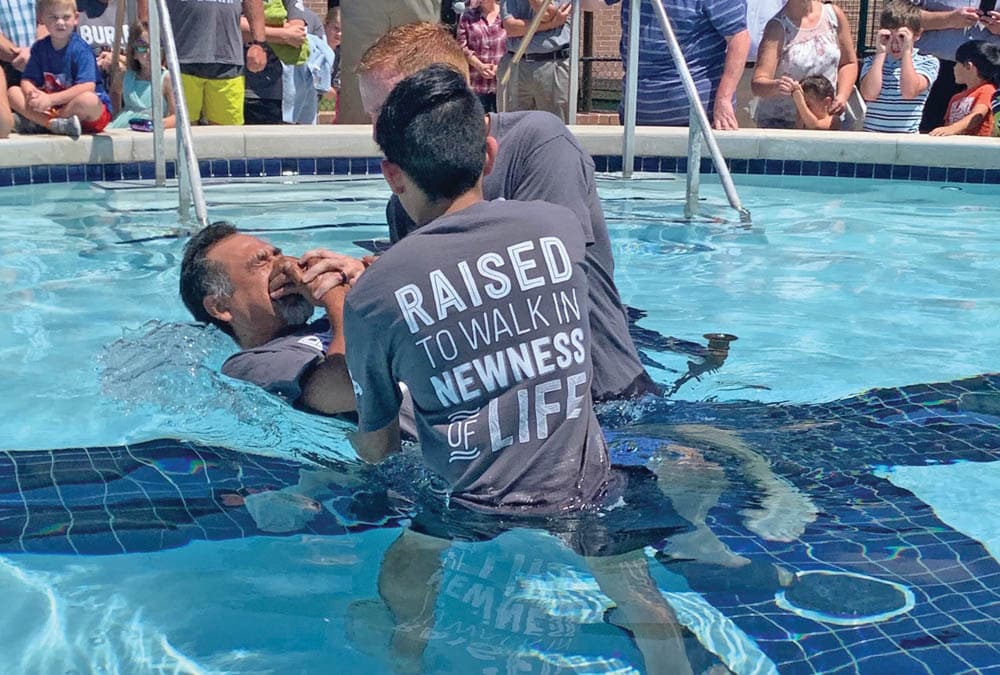 "He had stopped following God in any form or fashion," Marco said. "I would tell him what Scripture said. We would talk about the Bible. The Lord just started to convict him."
When Marco turned 19, the same year he started working as an apprentice pastor at NEHBC under then-pastor Nathan Lino, Miguel became a believer. Marco baptized his father at the church's outdoor baptismal area in the summer of 2019—a joyous occasion.
"I have seen the Lord restore my family growing up, restore me, and use the local church to bless my family in times of need financially and relationally," Marco said.
On-the-job training
During his two years working directly with Lino at NEHBC, Marco received a first-person view of the pastorate. He served as Lino's personal assistant, getting an up-close look at what it takes to lead a church.
In addition to working part-time at NEHBC, Baltazar started college online, receiving tuition assistance from the national coffee company for which he still works, also part-time. 
"It's not how I planned [college]," Marco said, "but it's how the Lord orchestrated it."
Neither had he planned a move out of state. But after NEHBC planted Cross Family Church in Parker, Colo., in 2019, Marco headed north to help in July 2021.
Cross Family, located 30 minutes south of Denver, has grown to 100-120 in Sunday services. As a part-time church planting staff intern, Marco occasionally preaches and regularly delivers announcements from the pulpit. He teaches and leads in the men's ministry and has prepared and coordinated some of the church's door-to-door outreaches. He has served in children's ministry, too, gaining wisdom from the director of that department.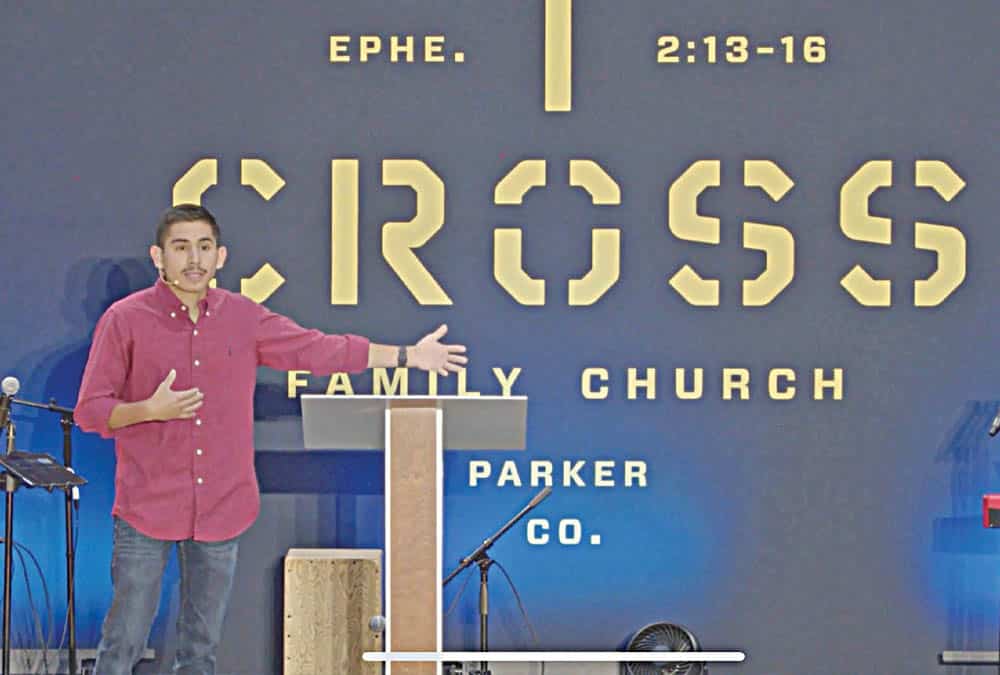 "I've gotten to experience almost every area of ministry," Marco said, adding that he even helped coordinate the work of three interns last summer.
He also continues to pursue his bachelor's degree. The job gives him the opportunity to meet hundreds of people. "It's been a blessing," he said.
Not surprisingly, Marco said he feels called to one day be a senior pastor of a multiethnic church where he can preach in both English and Spanish. To continue preparing for that, he plans to move to Fort Worth this June, eventually enrolling at Southwestern Seminary after he completes his undergraduate degree.
Marco's road to salvation began in the local church, but his call to ministry came at student camp, which he credits with providing opportunities to "develop deep relationships with people who are further along in the faith." He credits those relationships, as well as his connection to Bales, as blessings the Lord has used to help him grow.
"I've had the privilege to see Marco come to faith, grow in his faith, be called to ministry, and be sent off as a missionary to help a church plant," Bales said. "I'm proud to call him one of our former students. He does well to honor our Lord."
Of M3 camp, Bales added, "A single moment in a camper's life may become a lifetime of impact for the kingdom of God."