'I've really learned about the faithfulness of God and his people'
What are a few things you feel Southern Baptists can celebrate as we prepare for this year's annual meeting?
Bart Barber: We've had very high giving to Lottie Moon and Annie Armstrong. Cooperative Program receipts are strong. That may seem mundane because we take these offerings every year, but there's nothing mundane about the cooperation of Southern Baptists to fund missionary work around the world. I think we can also celebrate the fact our churches have led a lot of people to Christ. The reports I get from around the convention are of a lot of churches that are experiencing some renewed vitality. I know we've seen that at First Baptist Farmersville. I've been to all six of our seminary campuses, and when you meet those people who are studying and preparing to go into ministry, it gets you excited for the future. Our ministries are doing the things we've tasked them to do, and that's worth celebrating.
What are some of the key areas you feel we, as Southern
Baptists, still have work to do that can begin in New Orleans? 
BB: One of the things I think we've seen over the course of this year is that there's a good bit of uncertainty and a lack of clarity in the way our Bylaw 8 procedure works with regard to doctrinal objections to churches and [their affiliation with] the SBC. Our governing documents, in an effort to keep the peace in our cooperative, deliberately have been worded in such a way that they [vaguely] talk about close identification with the Baptist Faith and Message. I affirm the efforts that were made in that to try to build as good a base for cooperation as could be built, but I do think nobody really knows what that means. The challenge of that is, now we have a process that has a credentials committee and they have to know what it means in order to do their work. 
Everybody has a different idea about what they think our governing documents call for. So I think we're going to have an opportunity to do work to make those procedures and the ideas behind them clear, understandable, and consistent so everybody knows we're operating fairly, that we're operating in a way that preserves the core theological distinctions that hold us together as Southern Baptists, while also preserving the latitude for cooperation that makes us able to harness and use the resources and energy of a broad coalition of churches for the work of the Great Commission.
What has the past year taught you personally 
and in your role as SBC president?
BB: One thing I have learned is how much work it is to be president of the SBC. The people who've served in this role before … I appreciated them, but I didn't appreciate them enough. It's a job that requires a lot of attention and effort. I'd say another thing I have learned is the excellence and dedication with which the staff at the SBC Executive Committee works to help the ministries of the SBC operate and work well. I have leaned hard on them for so much of the work I've done. 
Personally, this has been a year with a lot of struggle and difficulty in terms of health things in my extended family. Also, I've got a 20-year-old and a 16-year-old, and I have learned how important it is for me to hang up the phone and ignore the SBC for a little bit and pay attention to them. I've had to sort out some priorities and make sure to tend to those things.
I've also really learned about the faithfulness of God and His people. There have been so many times I've been scared about things. That interview with 60 Minutes—I was terrified about that. I've never done anything like that before. That put me in front of a whole lot of different people. What if I mess up? That would've been easy to do. But there was an army of people who prayed for me about that. My church prayed for me. Friends prayed for me. People who didn't know me but who care about the SBC prayed about that, and I saw God respond to those prayers and carry me through that. It's so reassuring to see that it never really was about what I was able to do. It was about what God could do to carry me through it.
How can we amplify the voice of the SBC to speak into a culture that seems to be sliding further away from biblical truth? 
BB: I think ultimately, the headquarters of SBC work is the local church, and the best work we can do is help Southern Baptists to speak—not to speak for Southern Baptists. Our seminaries are doing excellent work to equip people to be able to address the issues that are before us in the world. We amplify our voice through the work done by institutions like the Ethics and Religious Liberty Commission as questions come up before the Supreme Court to advocate for traditional gender roles, traditional marriage, pro-life concerns, and religious liberty. The Texas Ethics and Religious Liberty Committee does a great job with this also. 
Though the culture seems to be sliding further away from biblical truth, I think that's also opening opportunities for the gospel. We are seeing how many people are harmed by the movement of culture, the family, education, and law and society away from biblical truth. We believe those things because God gave them to us, but we also believe those things lead to healthy societies, healthy families, healthy people. That's been the story of spiritual awakening over and over in the United States. It was in times of great darkness and indifference to the gospel that people had a hunger and a yearning for something more. I think the best way we amplify our voice is to share the gospel with people in our community who are lost and to help them see Jesus is the answer.
In 10 years, if Southern Baptists are able to say they are stronger at that point in history than ever before, what would have had to have happened between now and then?
BB: One, I think we're going to have to help our local churches address sexual abuse in ways that are more effective than we've done in the past. We're incurring expenses that are not related to [fulfilling the Great Commission] to address sexual abuse now. [Those expenses] arise out of failures to address sexual abuse in an effective way, either in prevention or in ministering to those who have been affected. So it protects the financial future of the SBC for us to address this in a way that's strong and effective.
Secondly, I think we're going to have to embrace a clear and shared vision for cooperation in the SBC. We're going to need to develop an appetite in which the most interesting personalities and the most interesting statements—however they come, from the pulpit or from social media or whatever else—are not the things that are the harshest and most severe, but instead that … excite us to look and see what we're able to do when we cooperate. I'm not saying we can't ever have a difference of opinion and I'm not saying we can't address real issues whenever they arise. But I think for us to be stronger than ever before, we're going to have to become people who are more excited about and more interested in the things we achieve when we cooperate than we are about things that divide us.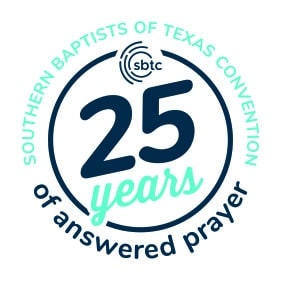 Southern Baptists of Texas 
Monday, June 12 (after evening session)
Ernest N. Morial Convention Center
Rooms 206-207