A long journey, paved with steps of faith
Years after making a boyhood commitment to follow Christ, planting churches, and founding Bible institutes under the heavy-handed regime of Fidel Castro in Cuba, Misael Rodríguez found himself washing pots and pans at a fast food restaurant in the Dallas area with no prospects of returning to the lifelong calling for which he was created.
"I started crying and said to the Lord, 'I'll be here as long as You want me to be here to provide for my family,'" Rodríguez recalls praying one day as he washed dishes, "'but I long to serve You in the ministry.' Suddenly everything around me was silent and a peace came over me. As I wept, God healed my soul."
Not only did the Lord heal him, but He opened a door.
The next day, Rodríguez received an invitation from Lakepointe Church in Rockwall to help plant a Hispanic campus in nearby Mesquite. In 2014, about a year after helping start Lakepointe's Mesquite campus—which had grown to 85 regular attenders—Rodríguez was called to serve as pastor of Hispanic ministry for Hillcrest Baptist Church in Cedar Hill, about 20 miles southwest of Dallas. 
The road to Hillcrest was fruitful, yet difficult.
'I didn't give up my faith'
Rodríguez was born and raised in Cuba in the 1970s, when Castro's communist regime was strong. Christians were heavily harassed, including children in schools. 
"Every time I started the school year, I was met with taunts, attacks, and intimidation just for being a Christian," Rodríguez said.  
He recalls that on the first day of every school year, the principal would walk past each classroom to identify the religious children and ask them to stand up so their classmates could taunt them. "I remember one time we were put in front of the 500 students on campus [so they could] boo all the religious kids," he said, "but I didn't give up my faith."  
Rodríguez, encouraged by the preacher of an evangelistic crusade, began following Christ at age six and answered a call to ministry in 1980 during a retreat for pre-teens. After graduating from a technical school where he learned to be an electrician, he entered seminary and, upon graduation, married Mayra Góngora, with whom he has three children. Once his seminary degree was completed, he was assigned to his first pastorate in a small Cuban town called Taguayabón, in the province of Villa Clara. Many lives were impacted by the ministry God placed in his hands. He became actively involved in personal evangelism and, together with a group of young pastors, founded a Bible institute that continues to train lay leaders. 
After six years in Taguayabón, Rodríguez moved his family and began serving at Iglesia Bautista Betania in a larger city in the province of Havana called El Cotorro. God blessed them by doubling the membership of their church, and they started a school to train worship leaders in cooperation with the Baptist Convention of Western Cuba and the International Mission Board (IMB).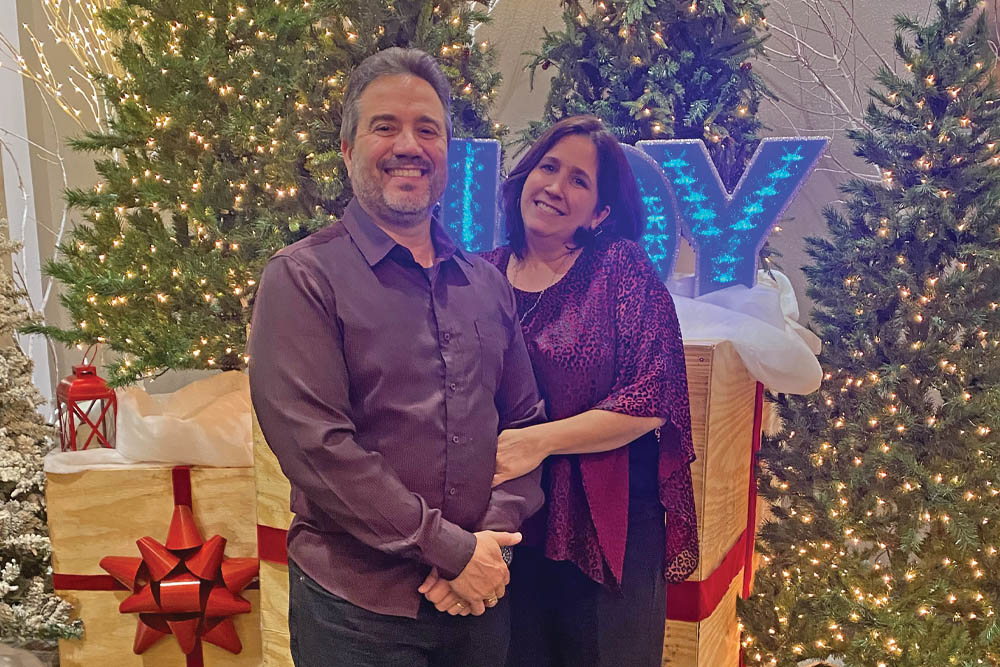 His family made one more stop before coming to the U.S., when he was called to serve as pastor of Iglesia Bautista Cristo Reina in Alamar, Havana. The city, built by Castro for workers in the region, prohibited the practice of any religion. So residents who lived there would take public transportation to a church in another city, but eventually, such transportation became unavailable. 
In response to this need, Rodríguez said his future mother-in-law and his wife began to hold a family worship service in their home. That service rapidly grew as not only neighbors, but people from all over town, began to attend. Five Baptist churches were born out of their house church, and today there are about 30 Christian churches of different denominations in Alamar because of the initiative of these women of faith, Rodríguez said.  
While pastoring in Alamar, Rodríguez twice hosted missionary groups from Prestonwood Christian Academy in Plano. The director of the academy at the time and his wife offered to host Rodríguez's family in their home if they ever decided to emigrate to the U.S. They took the director up on the offer shortly after Rodríguez's mother-in-law passed away, and Rodríguez took a position in food service at Prestonwood. 
In the months that followed, he would ultimately be led to work at the fast food restaurant where he received a peace from God that ultimately led him to Hillcrest.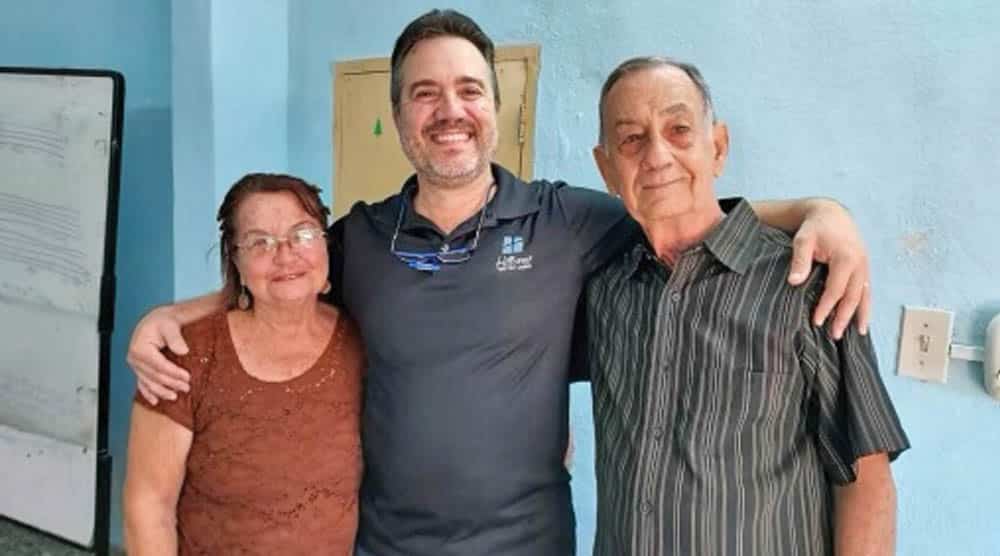 A church that feels like family
Hillcrest is a multicultural church that offers services in three languages: English, Spanish, and Chinese. Though God's truth is presented in three languages, each group has the same mission and vision statements: "To love and serve God, and to love and serve others." 
Hillcrest's Hispanic ministry was formed after a group of brothers moved to the church and asked its pastor, Mike Simmons, if he could provide translation services for them, which he did. A few months later, a full Hispanic worship service was added and Bruno Molina—who now serves as the language and interfaith evangelism associate for the Southern Baptists of Texas Convention—was called to serve as its interim pastor. Attendance at the Hispanic service grew to about 95 people by the time Molina completed his interim about a year later, when Rodríguez answered the call to join the church as its next pastor. 
Rodríguez describes Hillcrest en Español's leaders as servants with "passion and extraordinary commitment." Those leaders help set the tone for the congregation to be a welcoming church that makes newcomers "feel like family." The church averages 90 people on Sundays and, during the week, families meet in homes across the region to study discipleship materials.
In addition to being a growing and welcoming congregation, Rodríguez said Hillcrest en Español is a church where prayer is foundational.
"We have seen many miracles through prayer: people kidnapped in other countries miraculously released, sick people healed, expensive medicines provided, miracles in providing housing and other financial needs," he said. "All because of prayer and the generosity of the church."