As the Hispanic population in the U.S. grows, new challenges are emerging. For example, more children and teenagers from Hispanic households are improving their English language skills but not developing or even losing their native Spanish language skills. 
As a result, in many Hispanic households in the U.S., parents speak little English and their children speak little or no Spanish. This reality has created an environment where many parents—and churches—struggle to connect with the younger generation. 
These challenges are what prompted Manuel Martinez, pastor of Logos Baptist Church in Brownsville, to start an English-language Hispanic ministry. 
"Second- and third-generation Hispanic youth have a hard time connecting with Spanish-speaking churches because they are not fluent in Spanish. That's why many drop out of church right after high school," said Martinez, who himself has been shaped by a Hispanic-American subculture.
Born in Matamoros, Mexico, Martinez moved to North Carolina when he was 6 years old. Once he started school, English became his primary language, but he maintained his ability to speak Spanish because it was the language spoken at home. He began working at age 15 to help support his household, which included his mother and two young sisters. His father eventually came to the U.S. to live with the family, but Martinez's parents separated when he was 17. 
Years of difficulty followed. After his parents separated, his father was deported and his mother remarried and went back to Mexico, leaving Martinez with two sisters who were now dependent on him. Abandonment, financial pressure, relationship struggles, and his immigration status led him into a very dark season where he suffered from depression and suicidal thoughts. 
During this time of Martinez's life, a man named Carlos—a handyman from his grandmother's church, West Brownsville Baptist Church—came to visit. Carlos shared the gospel with the 18-year-old Martinez, who gave his life to Christ. At West Brownsville, Martinez was discipled by Pastor Carlos Navarro and began to sense the Lord calling him into ministry.
"I felt in my heart that God was going to use me as a pastor even though I didn't know what that meant," Martinez said.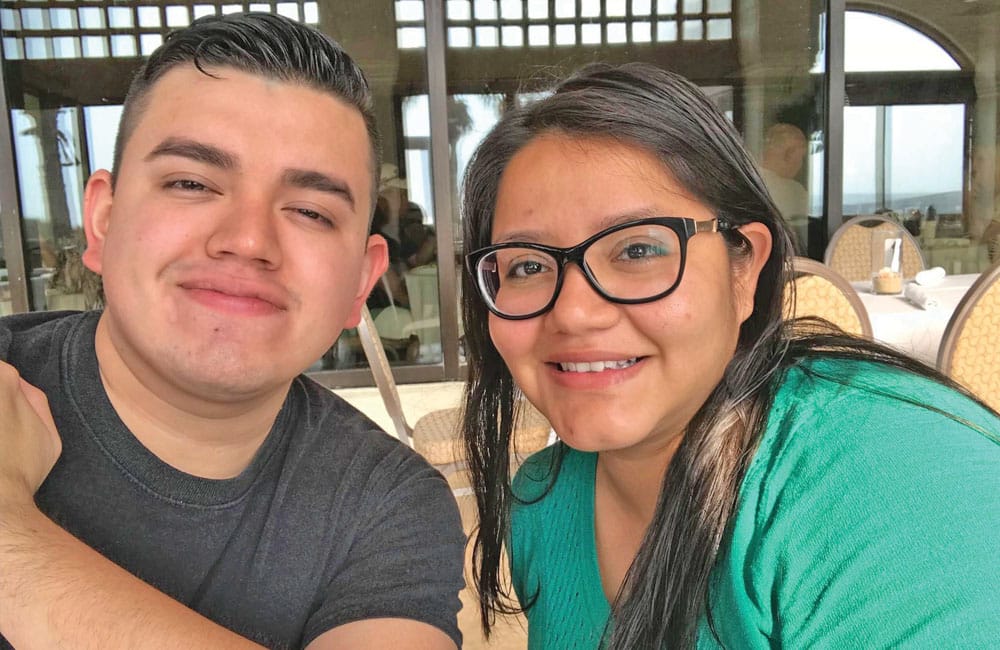 Martinez eventually began serving in youth ministry, where he met his wife, Karla. He became active in evangelizing his community and leading worship at church. He also served as a youth Bible teacher and youth evangelist, preaching at various events. 
Because of his involvement with young people, Martinez repeatedly saw younger generations of Hispanics disconnecting from the church after they left the youth group. Part of the problem, he recognized, was that the younger generations found themselves in the middle of two cultures, not fully belonging to either. They could not identify with American culture and, at the same time, found it difficult to connect with Hispanic culture because they could not speak the language fluently.
"I saw many broken families like mine and many young people suffering like me," Martinez said.
With a growing hunger to bridge the gap he saw among younger Hispanics, Martinez spent five years helping Jericho Baptist Church, a church plant, with evangelism, worship, and discipleship while continuing to work with the youth at West Brownsville. In 2018, Navarro blessed Martinez's desire to start a new ministry to reach younger Hispanic generations. Martinez and his wife began by opening their home for Bible studies attended by high school and college students. They also began a practice they continue today—evangelizing people in public parks every week. After a year, the group began worshiping once a month in a room provided by West Brownsville.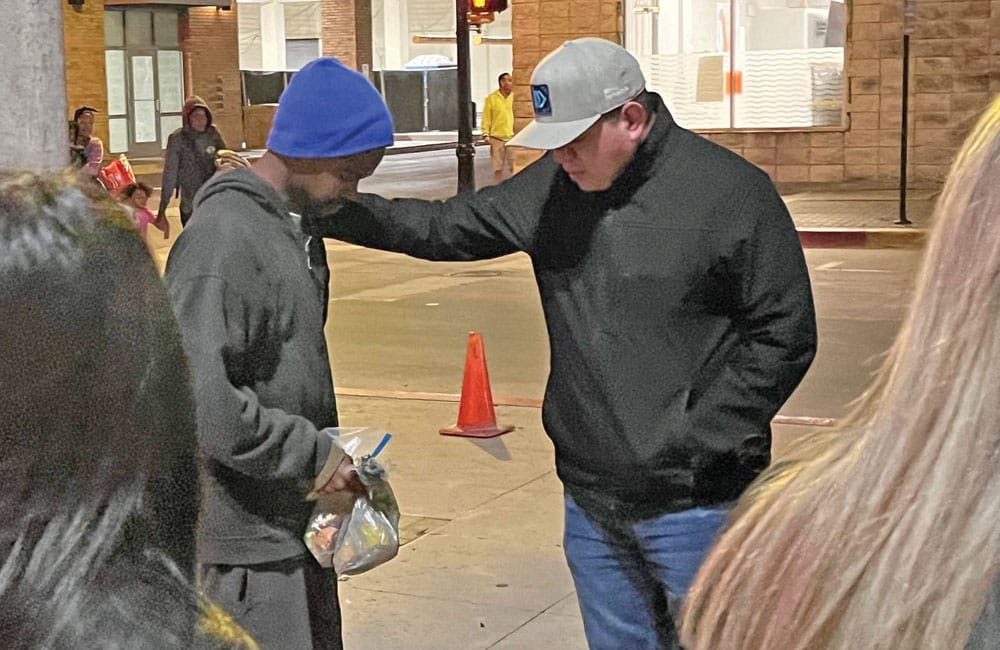 As the group continued to grow, they began to pray for a permanent place to meet. In 2020, God provided that place through a generous woman who gave them the keys to a small building that could accommodate about 40 people. Preparations to use the building were underway when COVID hit, reducing the number of people who were preparing to launch what would become Logos Baptist Church from 20 people to six. Those remaining were determined to continue with the launch and, after the quarantine, resumed in-person meetings. 
Once they resumed, Martinez and the church found that some of the young people they were reaching were bringing their parents and other family members. While welcoming this fact with excitement, it brought the challenge with which Martinez had become familiar—an older generation of Hispanics who struggled to connect because services were in English. That led Logos to start an additional service in Spanish. Martinez said about 45 people are regularly attending the services. 
Logos is a church with a passion for missions. Last year, it gave 18% of its annual budget to missions, which included supporting two missionaries in Spain and sending college students on mission trips. One of those trips was to Dallas, where they ministered to a migrant community from Afghanistan. As a result, several migrants renounced Islam and gave their lives to Christ. The church ministers on the campus of the University of Texas Rio Grande Valley in Brownsville, where members conduct Bible studies that have led three students to accept Christ and be baptized. 
It also teamed up with Navarro to minister to migrants arriving in downtown Brownsville, feeding them, giving them blankets, and preaching the gospel. 
Martinez, who works bivo-cationally, continues to pray for more workers to help disciple the people they are reaching. The church is also prayerfully asking God to provide a new building that will support the growth it is experiencing. Though Logos is located in one of the poorest counties in Texas, and with an average weekly offering of $130, the church continues to trust that God will provide for its needs so it can expand His kingdom.
"The story of Logos has been one of God doing abundantly more than we ask or expect," Martinez said. "His outpouring of goodness over our lives propels us forward as we seek to know Jesus and make Him known. By God's grace, we will continue to do that in the Rio Grande Valley, in Texas, and the world."