IRVING—Around 200 attendees packed the junior ballroom of the Irving Convention Center during the Empower Conference's Women's Session on Monday, hearing from a pair of Grammy and Dove-award-winning artists—Rebecca St. James and Laura Story.
St. James briefly recapped her life. The Australian-born singer spoke of her family's transition from Sydney to Nashville, spurred by her father's job relocation, when she was 14. By age 16, St. James was a full-time singer and songwriter. Talent runs in the family, as her brothers, Luke and Joel, comprise the Christian pop duo For King & Country.
When their father's new job fell through after two months, the family found itself depending on prayer. In turn, the family witnessed "miracle after miracle after miracle" of God's provision, she testified.
St. James reminded attendees that God often works through prayer and steadfastness, quoting 1 Corinthians 15:58. She also performed a variety of songs focusing on God's redemptive power. "Lord, we want to see revival. Start with us," she exclaimed.
Daughters of the king
Story, a singer, author, and executive director of worship environments and resources at Atlanta's Perimeter Church, followed St. James.
She spoke on Mark 5:25-34, the account of the woman with an "discharge of blood" who finds wholeness and healing at the feet of Jesus. At the end of the account, the Lord addresses the woman as "daughter"—replacing an anonymous designation with a personal one. The woman finds hope in Christ as she touches the hem of the His garment.
Story described the unexpected turn her family experienced 10 years into her marriage, when her husband, Martin, was diagnosed with a brain tumor. Five days in the hospital lengthened to three months as Martin relearned how to perform daily tasks. He continues to experience ongoing health issues from the traumatic brain injury.
"God has not worked exactly the way I have asked Him to, but that doesn't mean He hasn't been at work," Story said, adding, "We don't get to choose what we walk through, but we can always choose how we walk through what we walk through."
Recalling a radio appearance in which she dialogued with another woman whose husband had suffered similar brain trauma, Story said she avoids reassuring people that "things are going to get better" when they face difficult situations.

"Even if that broken thing in your life doesn't get better, you can get better," she said, describing the "wholeness that Jesus brings to His daughters." We must recognize our own powerlessness and God's all-powerfulness, she added—admitting "I can't" and knowing "He can."
Often we pray for Jesus to be a "circumstantial Savior," but the Lord often works as our sustainer in addition to being our Savior, Story said.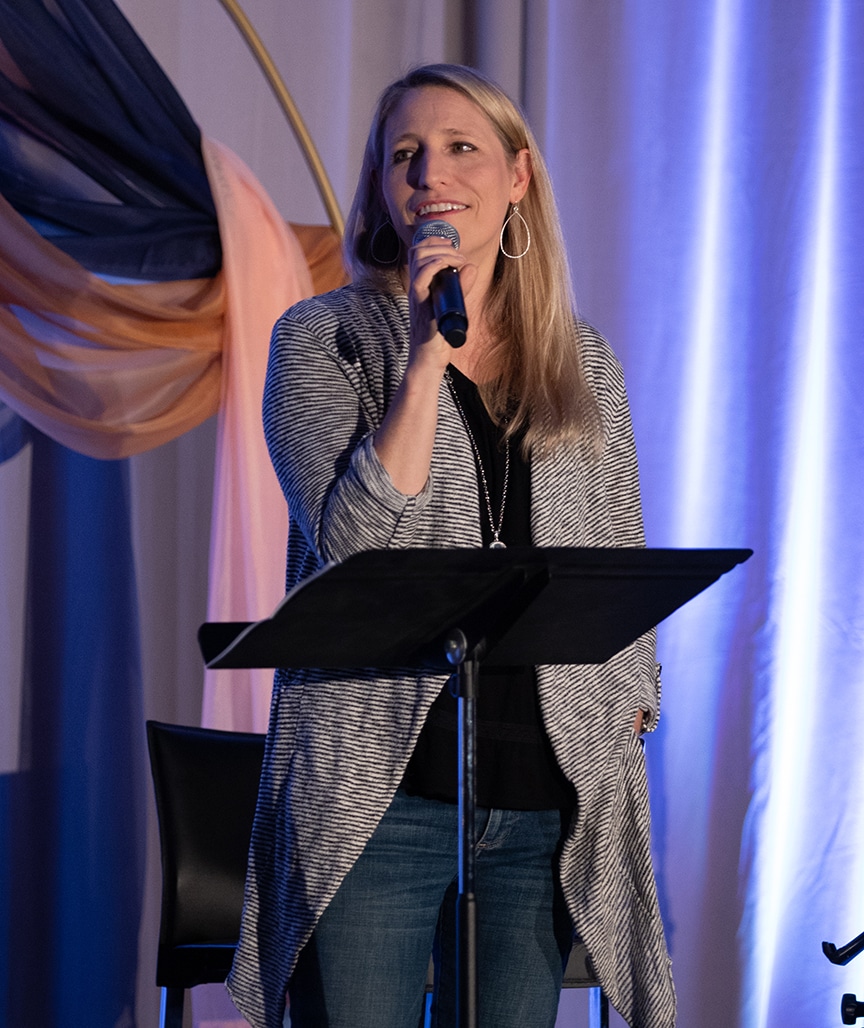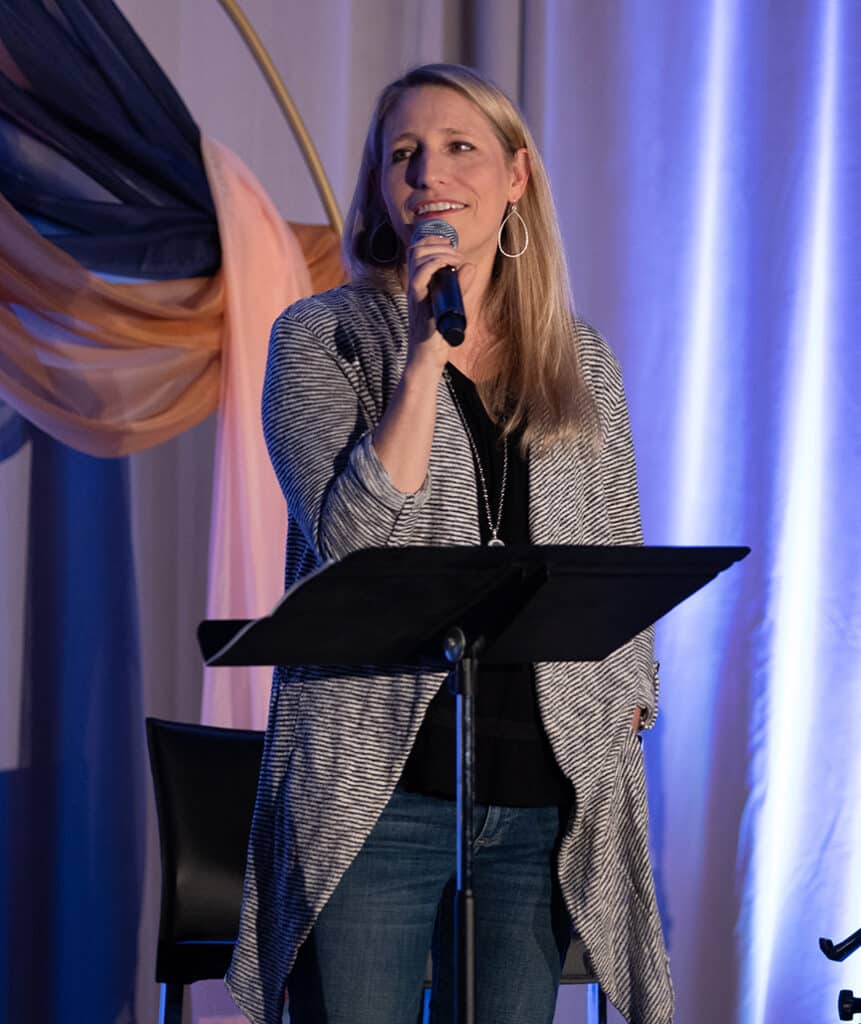 Why pain?
During the second segment of the women's conference, Story reflected on Genesis 16, the account of Hagar's fleeing from a toxic situation with Sarai before the birth of Ishmael.
"God doesn't change [Hagar's] circumstances. … He changes her heart," Story said, reminding the audience that God sent the handmaid back to Abram and Sarai with promises that her unborn son would grow and that his people would multiply.
Faith is approaching God, she said, even in apparently hopeless situations. God acts only out of love toward us if we trust Jesus' sacrifice on the cross, she added.
She challenged attendees with three truths:
God sees your pain.
God will not waste your pain.
God will bring an end to the pain.
The Bible gives two reasons why bad things happen in life, Story said, referencing Romans 5 and John 9. The first reason is sin, which entered the world with all its ugly ramifications: things such as cancer, brokenness, infertility, and war. The second reason for suffering is "that the works of God might be displayed," Story said.
"Things like endurance and character and hope" that we long for come "only through pain," she continued, relating the story of her then preschool daughter's sensitivity to a struggling classmate. When asked by the teacher how her family had developed such loving concern in their young daughter, Story realized that her husband's disability had contributed to her growth. The collective suffering of their family had encouraged kindness in their daughter.
We must "have the faith to trust Him to write the story," Story urged. "What is in store for us is far greater, far greater" than the pain, which is "maximizing our view of God."