Chris and Kristyn Cummings started the new year with a new address, as they moved their family of six from Texas to Tucson to plant a new church.
Even before the move, Kristyn, a pediatrician, started working at a medical facility near the University of Arizona. Chris preached his last sermon as discipleship and college pastor of Coastal Community Church in Galveston on Dec. 18. With their children's school semester at an end, the couple packed up their four kids—ages three to seven—and headed from the beach to the desert.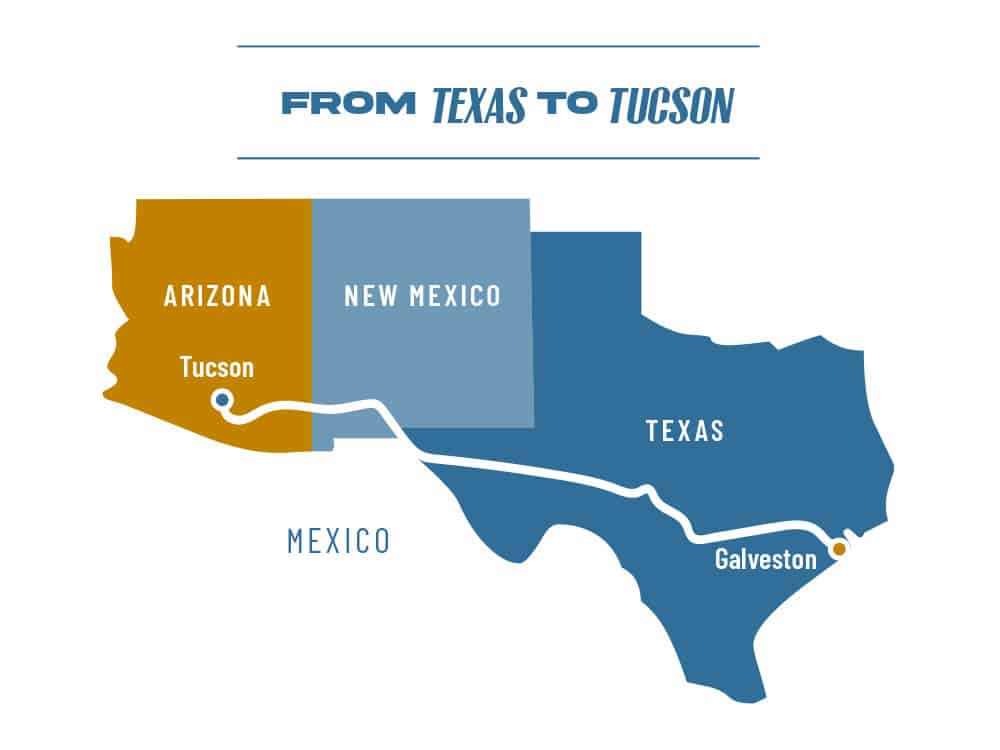 Why Tucson?
Despite its educational, natural, and cultural assets, Tucson—the second largest city in the state after Phoenix—can be as spiritually dry as its Sonoran Desert surroundings.
The city landed on Cummings' radar after Kristyn's sister relocated there for a job in the aerospace industry. As Chris wrapped up his master of divinity degree from Southwestern Baptist Theological Seminary via its Houston extension in May, the couple began praying in earnest for the opportunity to plant a church. They wanted a college town and considered Corpus Christi and other Texas locations. 
Then Kristyn started investigating out-of-state possibilities and "couldn't get Arizona off her mind," Chris said. 
They saw a need.
Barna Research in 2019 surprisingly ranked Tucson, with a population of more than a half million, as the 16th most post-Christian city in the U.S., Chris said, noting that by comparison, New York City ranked 20th and Los Angeles 30th. 
The native Texan, used to seeing churches on every street corner, said they seem to be in short supply in Pima County, where Tucson is located. Whereas the state of Georgia has one church for every 300 people, Marana—a suburb northwest of Tucson—has only one church per 1,700 people, he explained. 
"Unless you are looking for a church in Tucson, you don't find one," Cummings said.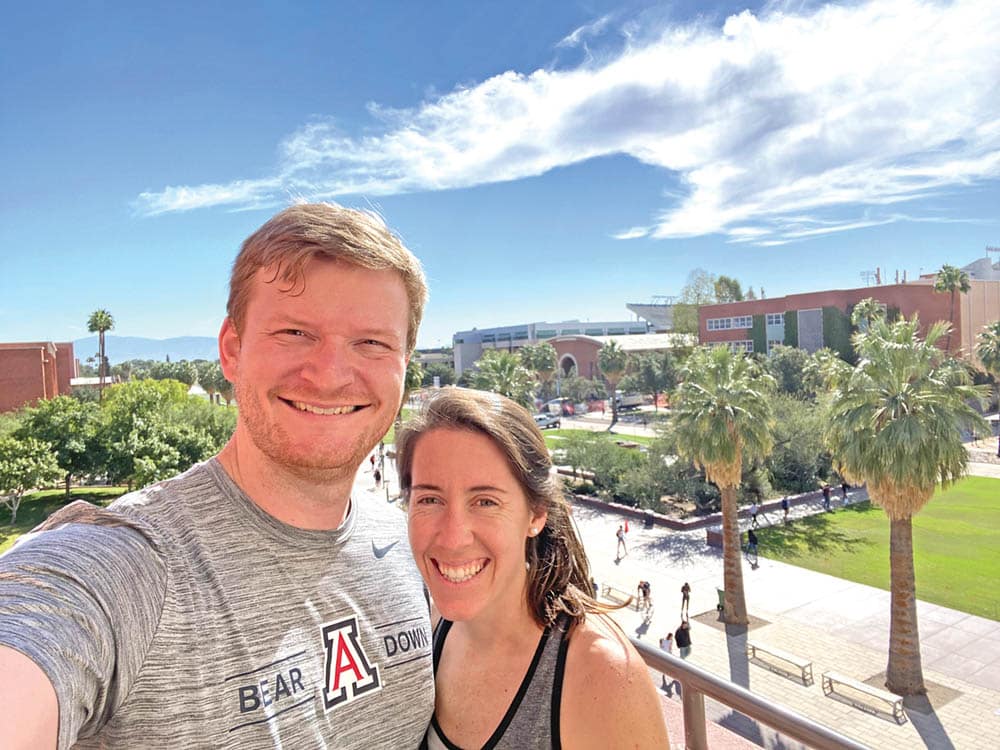 With the couple's commitment to collegiate outreach, proximity to the University of Arizona (UA)—which enrolled more than 49,000 undergraduate and graduate students in 2021—was also a factor in deciding where to plant a church.
"We have found maybe at best 2,000 students engaged in a ministry or church at the university," Cummings said. Not many local churches have UA ministries, he added, calling the school vastly "underreached," and college campuses in general, the "most strategic mission field on the planet."
The plan 
Chris and Kristyn aren't undertaking the Tucson venture alone. Coastal Community, their primary sending church, will provide both financial and leadership support. In the summer of 2023, 10-12 adults from the church are expected to move to Tucson, get jobs, and help by serving. Among the first official hires will be a college pastor. At least one student currently at Texas A&M Galveston is considering transferring to the University of Arizona to help, also.
"Because my wife is a doctor, we don't have to depend upon my salary at first," Cummings said, noting that vacation rental income from the couple's Galveston home will prove useful as well.
As the Texas transplants move into apartment complexes and neighborhoods, they will start engaging students and Tucson residents alike, developing missional communities following the Acts 2:42 model used at Coastal Community.
The family's Tucson home is adjacent to the university, near enough for them to walk to UA basketball games. It's a convenient location for them to start neighborhood outreaches soon after they get settled: block parties, family movie nights at local parks, and other informal events. They will also host a Sunday gathering at their home or a nearby park for volunteers.
"We do want our people to gather together," Chris said, but Sundays will be "low key" for the first year.
As the community groups get established and start to grow, a more traditional church launch should occur sometime in 2024, Cummings said.
In addition to Coastal Community, the North American Mission Board and Redeemer Church in Lubbock will partner with funds and volunteers.
"Redeemer has planted more than 20 churches, and they have shifted their focus to planting collegiate churches," Cummings said.
Because of the college emphasis, Cummings said he anticipates the Tucson plant will need a "long financial runway" since college students are often short of funds. He said he hopes the new church is financially stable within five years.
Spring in Tucson is when the desert blooms. With a new mission field and new address, Chris and Kristyn Cummings have uprooted their family and are praying confidently that their ministry flourishes as well.