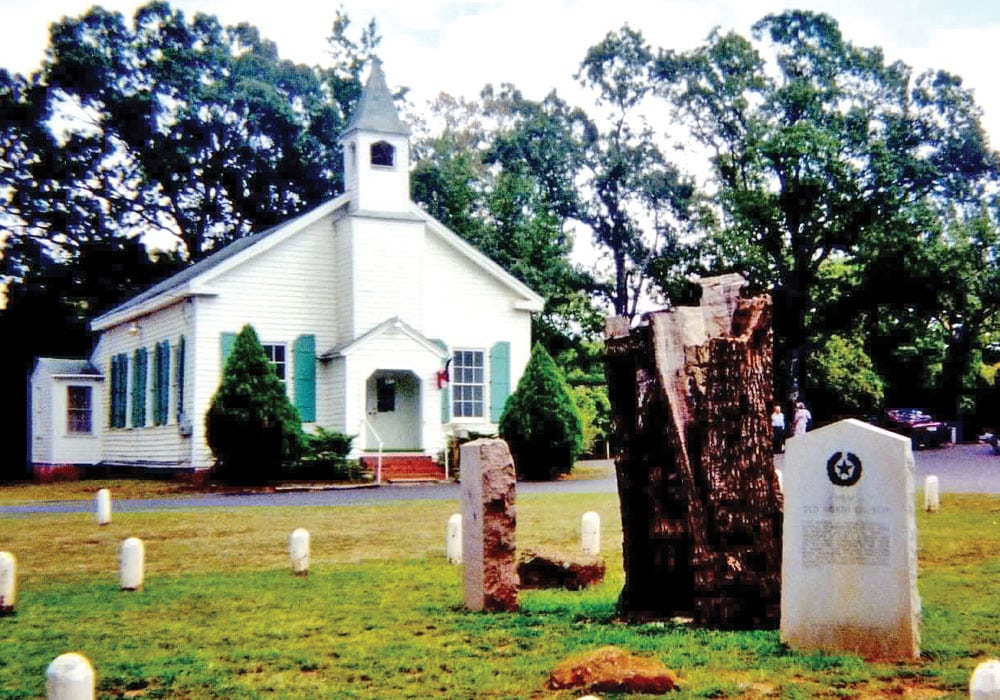 Oldest active Baptist church in Texas marks 185th anniversary
NACOGDOCHES
Old North Baptist Church, the oldest active Baptist church in Texas, marked its 185th anniversary on May 7 with a celebration service that included worship, the preaching of God's Word, and a recitation of its history. 
John McGuire, a field representative for the Southern Baptists of Texas Convention—whose father, Pete, once pastored Old North—presented a plaque to the church to mark the occasion. The plaque included an inscription of 2 Corinthians 9:12: "For the ministry of this service is not only supplying the needs of the saints but is also overflowing in many expressions of thanks to God."
According to the Texas State Historical Association, the church was officially organized on May 6, 1838. 
"You know, I was just thinking—this little house is about 185 years old," said Ottis Byers, a longtime East Texas businessman who preached the anniversary service. "Aren't you glad He still dwells in it? … It's a sweet presence in here."
—Texan Staff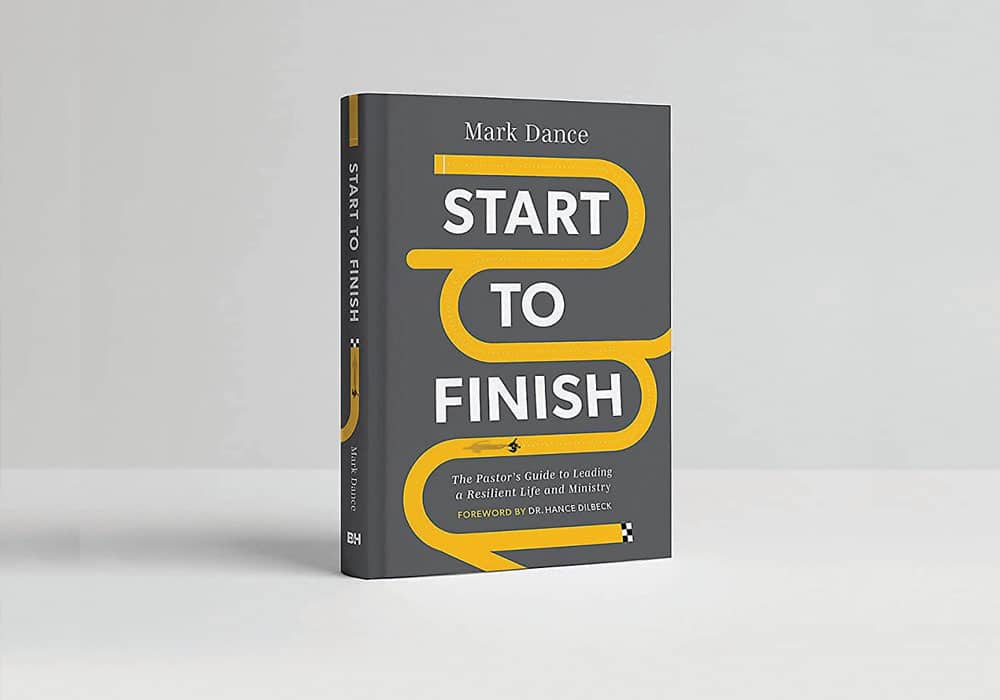 Dance's 'Start to Finish' to be released this month
NASHVILLE 
Start to Finish: The Pastor's Guide to Leading a Resilient Life and Ministry, the latest book by Guidestone Director of Pastoral Wellness Mark Dance, is scheduled to be released in June by B&H Publishing. 
In the book, Dance addresses the challenging task pastors face and offers steps they can take to serve, lead, and end their ministries well—whether they are many years into their ministry or about to begin. In its promotion of the book, B&H writes, "As pastors begin to lead their churches, they recognize quickly that their calling comes with special expectations. Many come to feel they can no longer live up to those expectations. Burnout is rampant. Pastors are stepping down in order to protect the well-being of themselves and their families. … Mark Dance addresses this frustration in his book …."
"I am praying that this book will be used as a mentoring tool for seasoned ministers to use with younger ones in their most formative years," Dance said. "I am hoping that God will use it to prepare pastors for a resilient life and ministry, as well as prevent them from causing collateral damage along the way." 
Start to Finish will be available through most major book retailers. 
—Texan Staff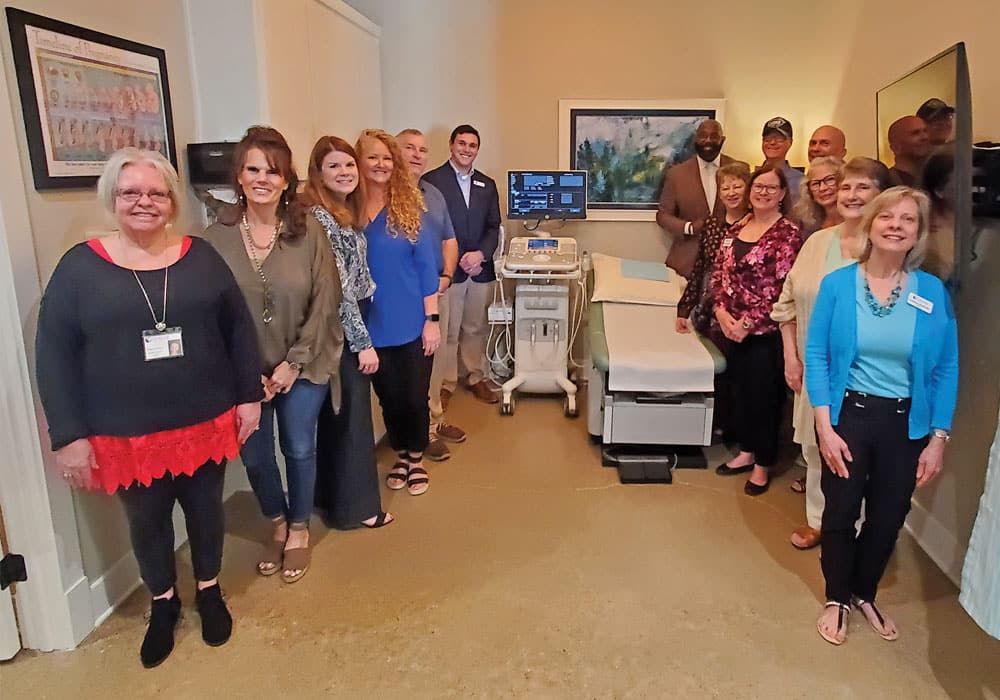 Ultrasound machine funded by SBTC grant dedicated in Waxahachie
WAXAHACHIE—The dedication of the fourth of six ultrasound machines funded by a Southern Baptists of Texas Convention grant was held in April at FirstLook Sexual Health and Pregnancy Center. 
The SBTC Executive Board in April 2022 approved a grant of $228,000 to provide the machines and training. "We are so grateful for the partnership with the SBTC on multiple machine placements in Texas," said Rachel Wiles of the Southern Baptist Convention's Ethics and Religious Liberty Commission's Psalm 139 Project, which facilitated the ultrasound placements.
Added FirstLook CEO Donna Young: "This ultrasound machine from the Psalm 139 Project to FirstLook is such a wonderful blessing. God is faithful to provide exactly what is needed to further His work here at exactly the right time."
—Jane Rodgers
SBTC en Español hosts retreats for senior adults, pastor wives
CEDAR HILL
The Southern Baptists of Texas Convention's en Español department marked a pair of firsts in April when it hosted retreats for senior adults and the wives of Hispanic pastors. 
"We have a vision to support the development of Hispanic churches in Texas in a healthy and effective way, so we are constantly looking for ways we can impact the different segments of leadership in these churches," said Chuy Ávila, SBTC en Español lead associate. "We decided to do these events because [senior adults and pastors' wives] are two of the most neglected groups, yet they are valuable to the body of Christ."
The senior adult retreat included speakers who spoke on topics such as managing their spiritual lives and preparing well for retirement. The retreat for the wives of pastors offered encouragement and tools to help them face the challenges of serving in ministry.
—Arlene Sanabria