In the footsteps of Jesus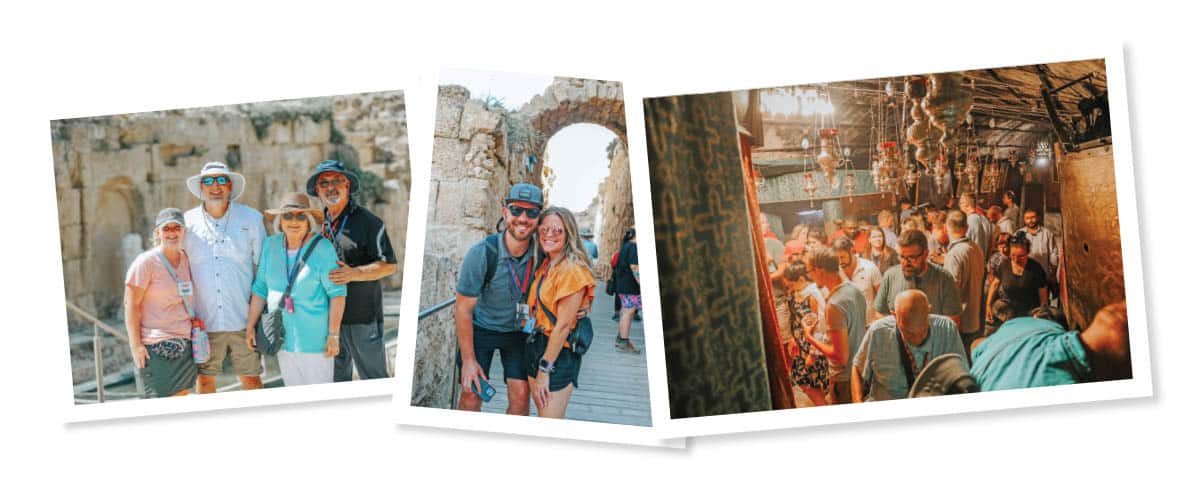 When John Aaron Matthew, pastor of Clear Lake Baptist Church in Houston, attempts to describe his and his wife's recent trip to Israel, that's the word he says comes to mind the most—surreal.
"It was just unbelievable," he said, referring to a moment he and others shared at the Sea of Galilee. "Putting my feet into the water that Jesus walked on, it just had such an impression on me."
Matthew and his wife, Emily, were among the 128 pastors and wives who traveled to Israel in July for a 10-day Clergy Familiarization Tour sponsored by the Southern Baptists of Texas Convention. The trip was hosted by SBTC Executive Director Nathan Lorick, and the convention offered scholarships to financially assist pastors making their first visit to Israel.
The tour itinerary looked more like a biblical survey course, with stops in both Old and New Testament settings. The tour included a trip to Mount Carmel, where Elijah confronted the prophets of Baal as recorded in 1 Kings 18. The tourists also visited Jesus' childhood home of Nazareth and walked down the Old Palm Sunday Road leading to the ancient olive grove at the Garden of Gethsemane, where Jesus prepared to go to the cross.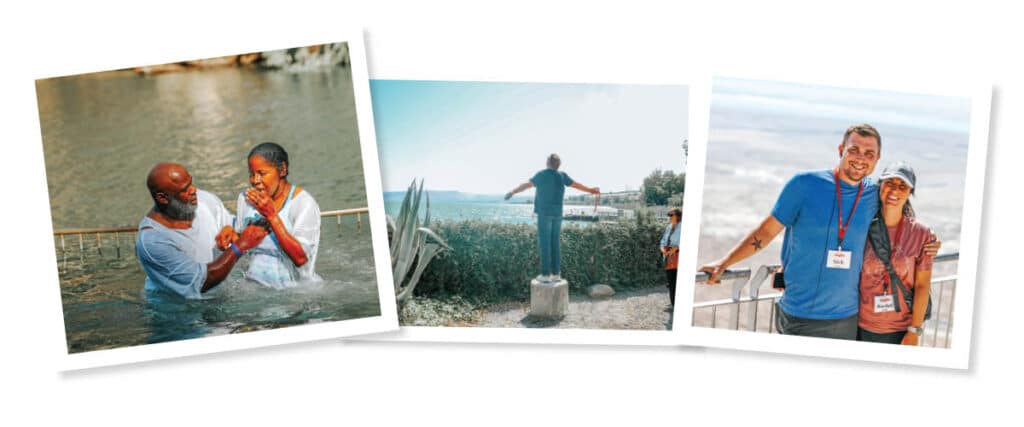 The garden visit provided a particularly poignant moment for pastor Rey Cantu, whose heart was stirred by Lorick's reminder that this was the site where Jesus "gave it all." Cantu and his wife, Juanita, are planning on leaving behind familiarity and comfort to plant a church in Brazoria, south of Houston and near the Texas Gulf Coast.
"That really stuck with me, because the Lord has called us to start a new work," Rey said. "I was able to take that all in, meditate on it, and tell the Lord, 'We want to give you our all here in this new work.'"
Many on the trip decided to get baptized in the Jordan River, including retired SBTC pastor Casey Perry—who was making his first trip to Israel at age 88. Perry said the trip truly provided an experience for him where the words of the Bible that he has preached for decades came alive.
"Now when I preach, I can say I've been there," Perry said. "What a privilege it was to be able to walk where Jesus walked."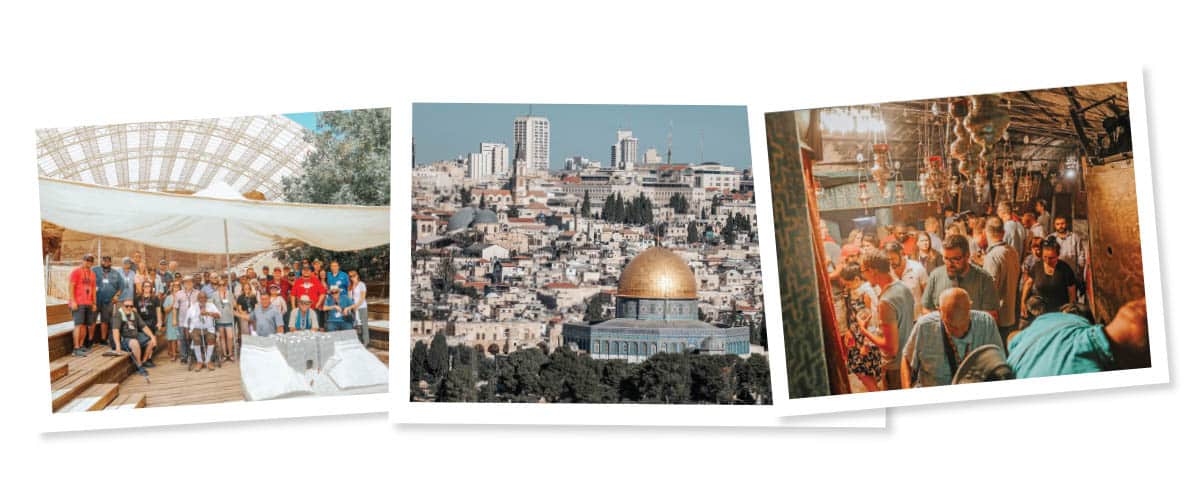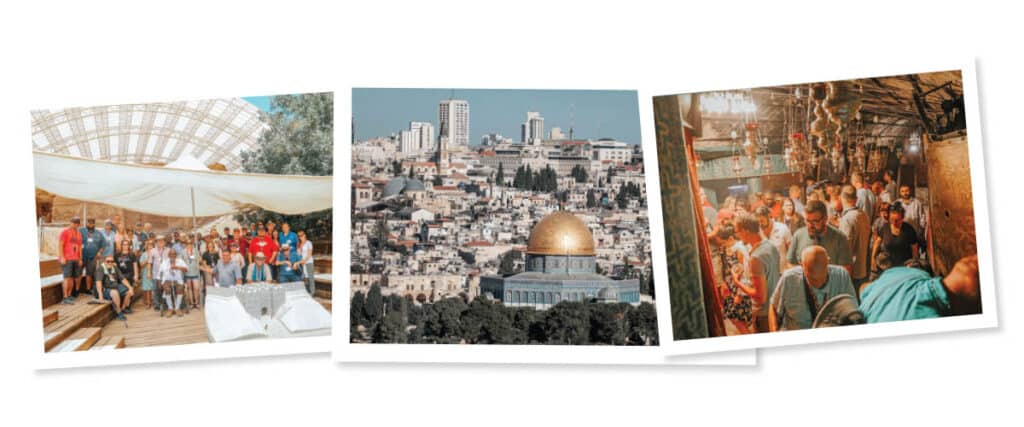 For Matthew and many others, the trip that gathered pastors and their wives from all over Texas also brought an unexpected blessing.
"We've been desperate for [ministry] relationships," Matthew said. "Spending that much time with people who understand what we're going through—that was so needed. It helped us know we're not alone. We're so thankful for the relationships we made on the trip."
Matthew said since meeting other pastors and their wives on the trip, he discovered many who are serving close to where he lives. They've since followed up and began deepening those newfound connections.
Holly Sanders, who was on the trip with her husband, Aaron (pastor of Coastal Community Church of Galveston), agreed about the new connections they made, saying, "That was just a very surprising, cool part of the trip. That wasn't on my radar going in."