Redeemer Church started as a plant of Southcrest Baptist Church in 2008 and within two years was planting churches itself. By 2023, the family of churches planted by Redeemer—known as the Redeemer Network—consisted of more than two dozen congregations.
One might say Redeemer was planted to plant.
"By fall 2023, some 24 churches were planted by us or by our 'grandchildren,'" said Brandon Gilbert, Redeemer Lubbock senior ministry director of college and residency. Already an elder, Gilbert came on staff full time in 2020 when the church shifted its focus to planting in college towns.
Recent plants soon to launch in conjunction with the Redeemer Network and the North American Mission Board (NAMB) include New City in Austin and Doxa Church in Tucson, Ariz. New City, in particular, has benefitted from partnership not only with the Redeemer Network, but also with the Southern Baptists of Texas Convention's church planting partnership with NAMB called Send Network SBTC. 
"We love the SBTC. We love NAMB. Our missions align, and when we can, we partner," Gilbert said, adding that sometimes other congregations partner with Redeemer Lubbock on specific plants. For example, Coastal Community Church in Galveston is extensively involved in the new Tucson church plant pastored by Chris Cummings. 
Such partnerships provide resources and funding to help plants get going. NAMB's assessment process to screen potential planters complements that of Redeemer. "There's not a lot of differences," Gilbert said, "but the two assessments allow for different sets of eyes. We want to create the healthiest church plants we can."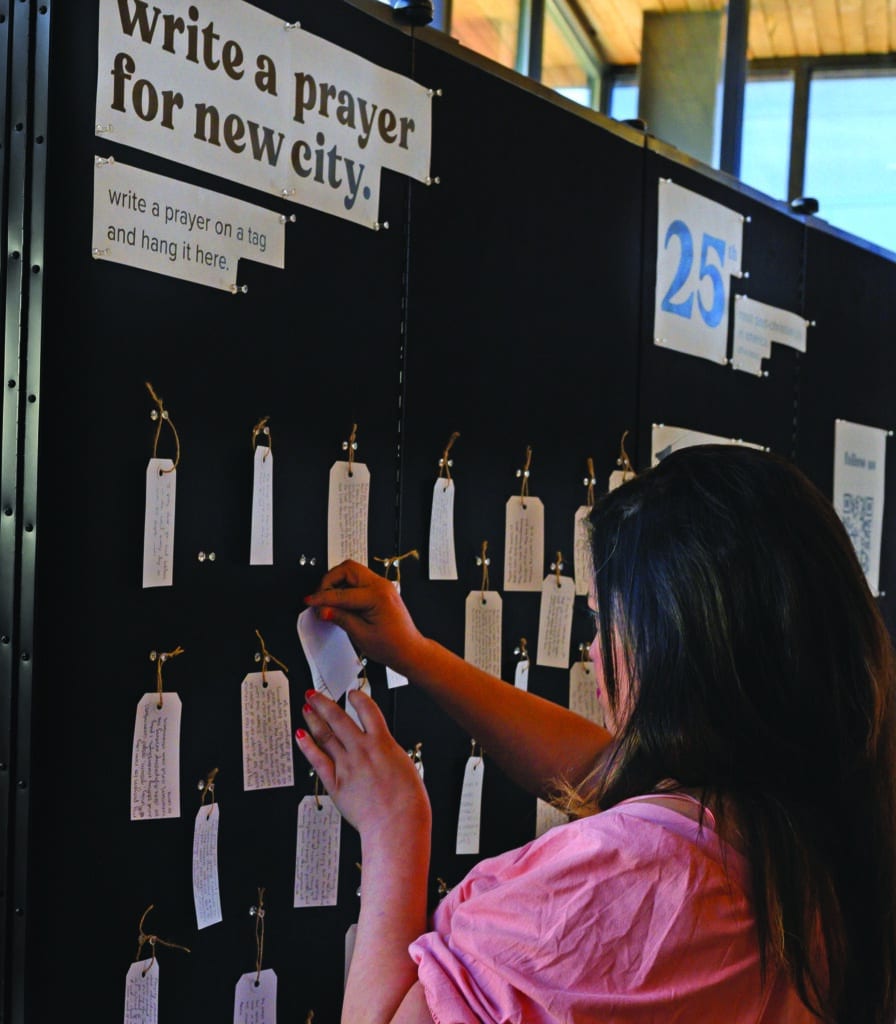 The program
Potential church planters who qualify for Redeemer's program are invited to spend two years at Redeemer Lubbock or another network church as church planting residents. There is no charge for the program, but residents must raise support for living expenses. 
During the residency, participants live near the network church they serve. A few are bivocational; most raise support or save money to enable them to serve without other obligations. Generally, no more than two residents are assigned to a church: ideally, one first-year and one second-year resident serve a single congregation at the same time.
There are boundless opportunities for participants to gain practical knowledge.
Residents meet weekly during the school year in cohorts to go through the two-year curriculum. Twice a month, they gather to meet with Redeemer Lubbock Pastor Dusty Thompson in what Gilbert describes as a "free for all" session to ask questions of the senior pastor who himself was once a planter.
"There's lots of job shadowing," Gilbert said. 
Summers see the residents serving in the church's seasonal ministries. Residents do not meet with their cohorts over the summer but have one-on-one time with their supervisors at church.
Residents also attend four retreats over the length of the program: two with their spouses and two with other network pastors. The spouse retreats are "marriage intensives," as church planting is a family commitment, Gilbert said. "The wife and family must be on board."
A more narrow focus with explosive gospel potential
Most churches in the Redeemer Network follow what Gilbert calls an "opportunistic" model of planting. He gave as a general example a planter who loves his hometown, receives training, and returns there to start a church as the opportunity arises. But since 2019, Redeemer Lubbock residents have focused specifically on planting in areas near colleges, as the network has realized the potential that exists in those settings.
"The college campus is the most strategic domestic mission field we can be part of in Texas, the South, and the Southwest," Gilbert said. "Now we recruit church-planting residents who have the same heart to start college churches."
Redeemer Lubbock intentionally approaches men who are already doing significant work in college ministry at churches, schools, ministries, or other organizations, Gilbert said.
"We recruit those guys to come to Redeemer, embed into the Redeemer staff, be part of everything our staff is part of, and work heavily with college ministry—preaching, discipling, and leading classes," he said.
As the resident completes the program and heads to a college area to plant, Redeemer also recruits team members from its large base of Lubbock-area college students and recent graduates to help.
Justin Smith, pastor of the Send Network SBTC-supported New City Church plant in Austin poised to launch in 2024, said of his experience in the Redeemer Network residency program, "I learned a lot from doing a residency with Redeemer Network. More than anything though, I was taught how to be a healthy church planter, pastor, husband, father, and ultimately, a disciple."