Fredonia Hill Baptist Church has baptized at least 17 students who attend Stephen F. Austin State University since spring break.
What John James, the church's college/associate pastor, is calling "a movement of God" started with a 30-person spring break collegiate mission trip to New York City.
"God's moving on campus," James said. "It's just cool to see what God is doing at SFA."
One of Fredonia Hill's college students who went on the spring break mission trip—consisting of community outreach and an evening vacation Bible school—confessed to leaders she went because she wanted to see New York City, James said. Then the Lord began to move personally in her life.
"During our time in New York City, she wrestled with questions about God's goodness and finally gave her life to Jesus on our trip," James said. "The following week she went back to her small group and shared what God had done in her life. Two people responded by placing their faith in Jesus. That same night, one of the guys was texting a friend he'd met [at an outreach event] and led him to the Lord over text."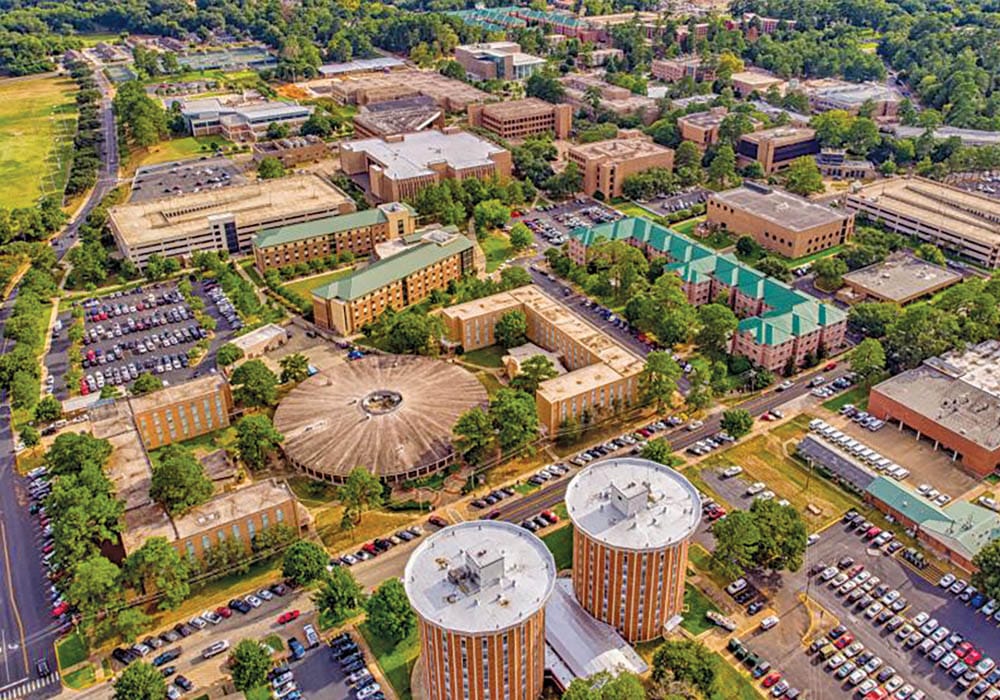 Since then, James said he has seen the fruit of the relational style of ministry he, his co-director wife, Meleena, and the collegiate leadership team advocate. The 150 Fredonia Hill attendees who are part of the collegiate ministry learn to make friends with the people they encounter on campus and elsewhere and learn how to navigate conversations about spiritual matters, anxiety, stress, and other issues.
"We transitioned out of being a program-based ministry to a relationship-based ministry over the last few years," James said. "We're training our students on campus to be missionaries, to know how to have gospel conversations, and how to live intentionally in their spheres of influence."
Said Fredonia Hill Senior Pastor Kendall McDonald: "We are thrilled with what we are seeing God do and are certainly happy to tell the story so that He receives the glory. I think in our current cultural climate, relationship-building and prayer are essential in leading people to Christ, and we are seeing that play out right in front of us."
James tells the story of a student who invited her sister to an impromptu prayer and worship time being held at his home. Impressed with what she heard, the sister asked Jesus to take over her life. Another student told his 12-year-old brother the difference Jesus has made in his life, and the brother said he'd been talking to the Lord, asking how to get into heaven.
"We've been praying for people by name, sending out prayer lists," James said. "We've seen people respond at worship night, one at a baptism. One student sat me down one afternoon and said, 'I've told people I've been saved since I was a little kid, but really I didn't get saved until a couple months ago. I need to be baptized.'"
Students have been responding to "the sharing of stories and the offering of an invitation" to make Jesus the Lord of their lives, James said. He referenced Psalm 34 when asked why students in today's culture would be interested in God.
"Taste and see that the Lord is good," James said. "So many students have seen so much of what the world can offer, and they've found that it's not good. They long for something deeper. They long for what is good. When they come to us and engage in conversation, we're able to talk about brokenness and the whole purpose of the gospel—God redeeming a broken world.
"What we're seeing is God drawing a lot of people to Him on campus. I pray He's not done. I don't think it's anything we've changed from a ministry or strategic standpoint. I think God is just drawing people to Him."