FORT MYERS, Fla.—Hurricane Ian turned from Tampa toward Fort Myers, slamming a population center that had expected to avoid the worst of the Category 4 storm with its 155-mile-per-hour winds and devastating storm surge. As of Oct. 4, the Florida death toll from the hurricane had climbed to 105, with 55 in Lee County, where Fort Myers is located, according to CNN.
Lee County residents received evacuation orders Tuesday morning, Sept. 27. The hurricane made landfall at Cayo Costa at 3:05 p.m. the following day, CNN reported. Many found it too late to evacuate and thousands chose to ride out the storm in downtown hotels and apartments. They emerged to scenes of unimagined destruction made worse by utility outages and infrastructure damage.
Southern Baptists of Texas Disaster Relief volunteers quickly joined first responders, other Southern and Baptist DR state teams, and additional relief groups to serve the survivors amid the devastating loss of life and property.
SBTC DR teams arrived in Fort Myers Oct. 2-3 to set up a mass feeding kitchen from Lufkin staffed with volunteers from across Texas. The Lufkin unit, stationed at McGregor Baptist Church in Fort Myers, is supporting the feeding efforts of the Texas division of the Salvation Army there. The Baptists cook; the Salvation Army distributes the meals to survivors and first responders.
On Oct. 4, feeding volunteers prepared 5,100 meals in the unit's first operational day.
Wade Harmon, McGregor missions pastor, was on the fifth floor of the Larsen Health Center in Fort Myers where his wife works as a nurse when the storm rolled in.
"They let family members in while she was working, and so we saw the whole [storm] blow by … the surge coming in, the winds blowing," Harmon told Baptist Press. "The building is swaying. It's powerful beyond anything you would think."
Typical of churches aiding their devastated communities, McGregor Baptist is not only hosting SBDR volunteers on its property, but the church is also accepting and distributing clothing donations and managing a community network meeting the needs of survivors.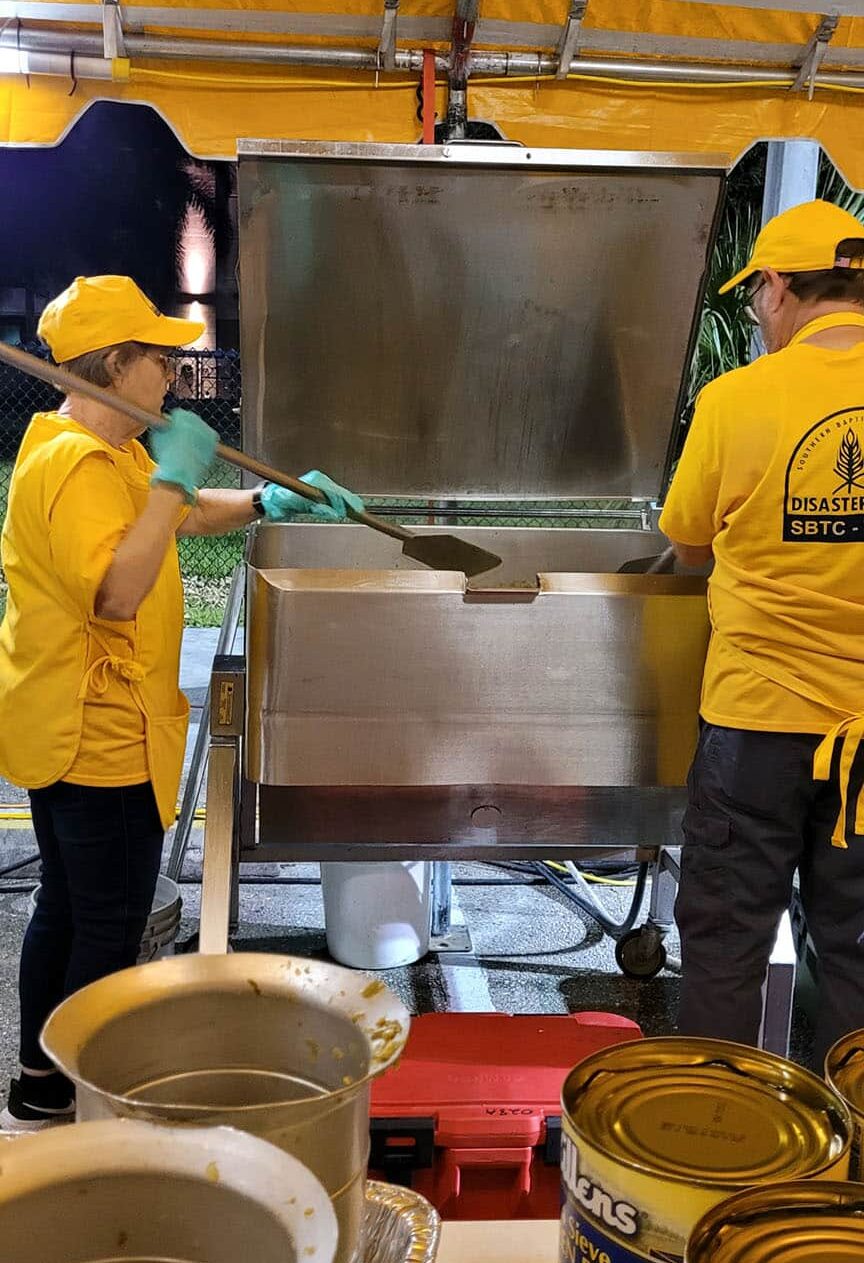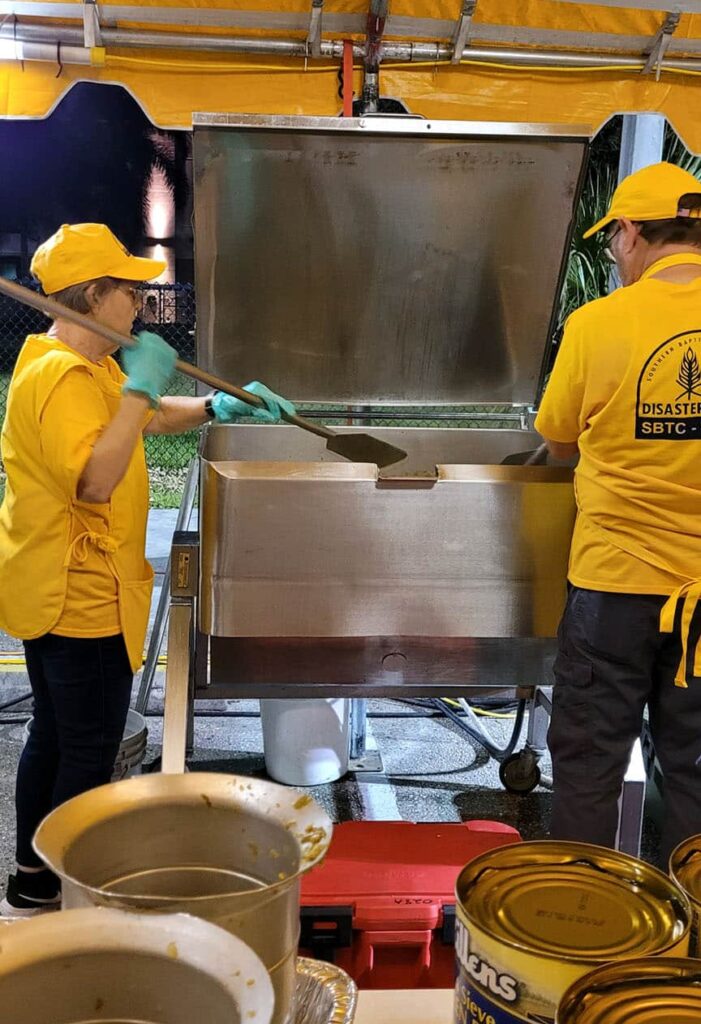 A second SBTC DR feeding unit from Pflugerville has also established operations at Riverside Baptist in Fort Myers, assisting the American Red Cross there.
Texas and other state DR volunteers will be supported by shower and laundry units either currently en route to or on-site in Fort Myers. SBDR volunteers from Florida and Arkansas will rotate in as Texas volunteers eventually head home.
SBTC DR chaplains, assessors, communications, and incident management personnel are also arriving in Florida daily, and a quick response kitchen (QRU) is due on Oct. 7 to support volunteers.
"We are asking for two-week deployment commitments at this time, said Scottie Stice, SBTC DR director.
"How long we'll be there is hard to tell," Stice said. "Most likely, we will extend our assistance. There's much to be done," he added, noting that all units remain on alert status.
Stice asked for prayer for the survivors and volunteers.
To learn more about the response and how to donate, visit sendrelief.org. To give to a local state SBDR group, visit https://www.sendrelief.org/southern-baptist-disaster-relief/. Support for Hurricane Ian relief can also be given through the SBTC.
This article also contains reporting from Baptist Press.