Hope Church in Montgomery, near Houston, was meeting in an elementary school when COVID shut them down, but God had a plan for their future campus right next door. Now the church plant is building on nine decades of faithful service in the same community. 
The plant was barely a year old when the pandemic hit, and since they were running 75 to 100 people each Sunday, the group was too large to meet in a home, lead pastor Justin Dancer said. 
"There were no other places to meet," he said, "so we went
online." 
Right next to Lone Star Elementary was Honea Baptist Church, which the church plant had befriended during its short existence. Honea had been in the community for more than 90 years but was dwindling and struggling. The members saw God working at Hope Church and wanted to join Him.
"It wasn't a merger. They disbanded, and most of their members joined our church," Dancer said. Honea gave their campus, including five acres and about 15,000 square feet of building space, to Hope Church as a foundation for the future.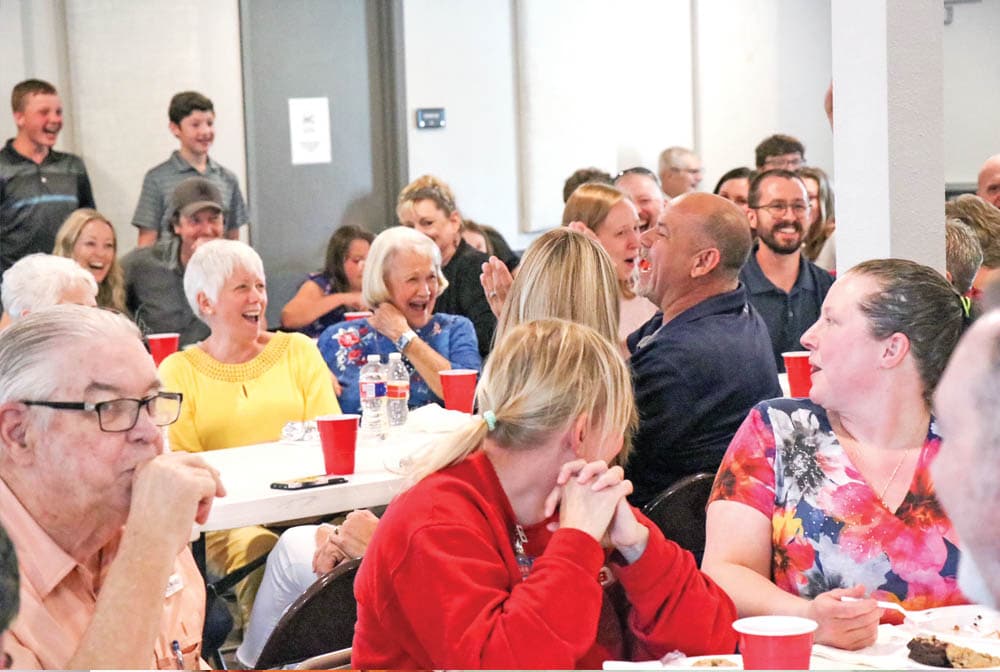 "They saw the greater vision of God working, and they saw the life and the growth, and they saw it as a God thing to join that. I take that really seriously," Dancer said, adding that Hope Church's effectiveness in making disciples "honors the 91 years of Christ's legacy at Honea."
Hope Church has baptized about 60 people in its first three years, and they've made a practice of bringing the children—who normally meet for kids worship—into the worship center to watch baptisms.
"Every time that happens, I see these older, faithful people weeping," Dancer said. "They're just crying, so overjoyed." Former members of Honea often tell Dancer, "We prayed for this for so many years," and, "I can't believe I lived long enough to see this." 
Hope Church has renovated the space given by Honea to reach a 21st century community, which is growing substantially. The church has two services on Sundays with 200-300 people attending, and each Wednesday night the campus is at capacity. 
"I have like 15 high school students in my office for small group time," the pastor said. "We literally use every single room on Wednesday nights."
Since Dancer grew up in Texas with Wednesday night activities a strength of the local church, it's important to him that it's a key part of Hope Church in a day when many churches are not emphasizing a midweek gathering.
Montgomery is a multi-generational area with about 20% each of five different generations showing up in a demographic study. Because of that, Hope Church is intentionally multi-
generational.
"That's why we have Wednesday night meals," Dancer said. "I want older people sitting with middle age and young people having Jesus-centered conversations regularly, so we're trying to create space for that."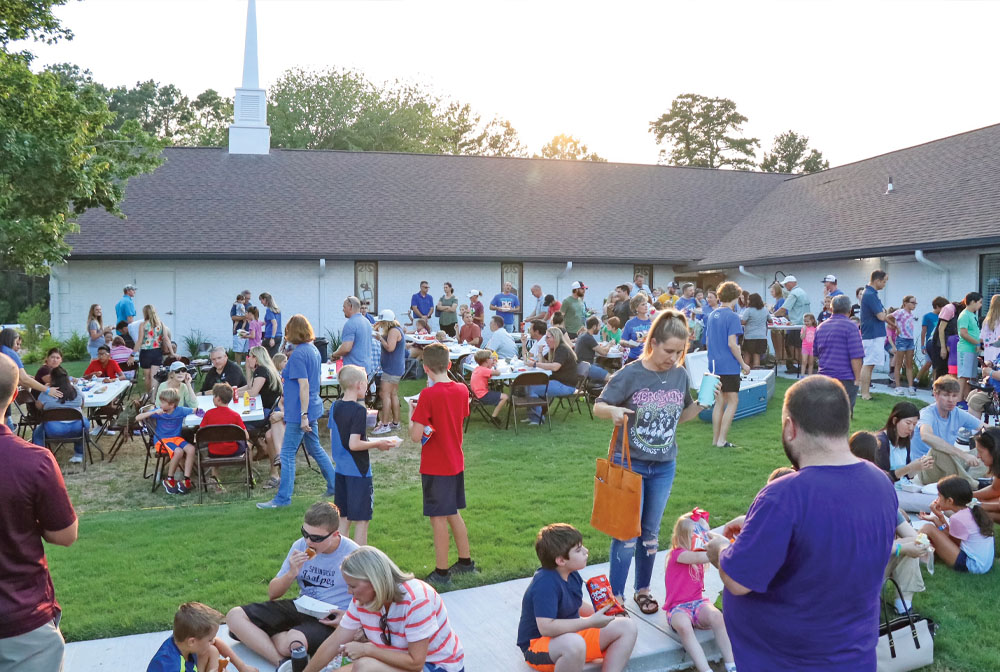 Montgomery is known by many who live there as a wealthy community.
"The greatest obstacle in our community, because of the affluence, is pretense," Dancer said. "Outside, there's money, big houses, nice cars, but on the inside, you would never know it, but everyone is a wreck. There's huge amounts of debt, there's family issues. It's just covered up."
What that means for the church, the pastor said, is they have to be a beacon of light, providing a place where people can be
"authentically connected in Jesus-centered relationships."
"People can come as they are and be connected and loved and grow no matter where they're at," Dancer said.
The idea for Hope Church began when Dancer was on staff at Crossroads Baptist Church in The Woodlands and the pastor there asked him to plant a church on behalf of Crossroads. Dancer had previously served for six years in South Dakota planting churches with the North American Mission Board. 
When Hope Church launched in April 2019, a core group of about 20 people from Crossroads was part of the average attendance that ranged from 50 to 100, Dancer said. They set a goal of helping to plant 25 churches in 25 years.
To facilitate that, Hope Church already has a church planting residency program and has trained and sent out one planter to Conroe, about five miles down the road.
"We're also partnering officially to plant two other churches outside the Houston area, so we're at three right now with a vision of being a part of planting many more," Dancer said.
Church planting is on the front lines of gospel work around the world, the pastor said, and training planters to establish effective, sustainable churches is his goal. Attrition takes out too many planters and pastors, Dancer said, and he wants to help them achieve long-term ministries in the communities where they plant.
"If anybody is reading this and has an interest in church planting, I would love to talk to them," he said.