The Southern Baptists of Texas Convention held five weeks of M3 student ministry camps this summer, hosting 81 churches and over 2,800 students at facilities across Texas and the Southwest.
After having to cancel camps last year due to COVID-19, student associate Nathaniel Kuhns said the students were eager to gather again.
"It was a really good summer, seeing God move in the hearts of students. They were hungry for gathering together and really missed it in 2020," Kuhns said. "For most of these students it was their first time at an M3 camp."
According to Kuhns, the resurgence of COVID presented some challenges as the summer wore on, and attendance in 2021 was lower than in years past because of caps put in place due to the pandemic.
"It was hard, with more last-minute adjustments and pivots we had to make because of COVID," he said. "But camp was great this summer."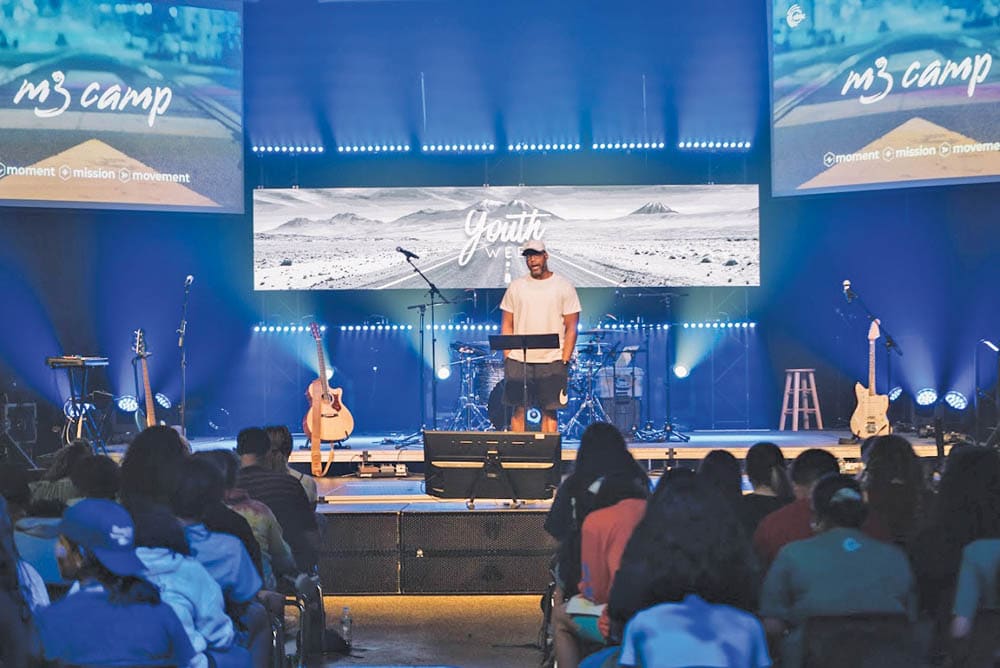 Overall, the five weeks of M3 saw 318 first-time professions of faith and 56 students called to full-time ministry, not to mention the countless others who walked the aisle asking for prayer or indicating that they wanted to renew their commitment to Christ.
This year's camps were held at Highland Lakes in Spicewood, Camp Zephyr in Sandia, Riverbend in Glen Rose and on the campus of Oklahoma Baptist University in Shawnee. Speakers included Ryan Fontenot, Lance Shumake, Caleb Turner, Tyler Riley and Dillon Chase.
According to Fontenot, an evangelist who partners with the SBTC as a strategist and event planner, the two weeks of camp where he served as a speaker stood out particularly due to the fact that the pandemic had precluded these types of events and the ability of students to gather together.
"One thing we saw was just an excitement from day one from the students. I think being back together was just massive for them, to be with other students and be back together after missing an entire summer of camp, there was this energy in the room," Fontenot said.
"The hunger of the students was real, and their response to the messages and to worship was like I hadn't seen in a long time. There was just this desire to seek the Lord, and each week we had massive responses to the gospel."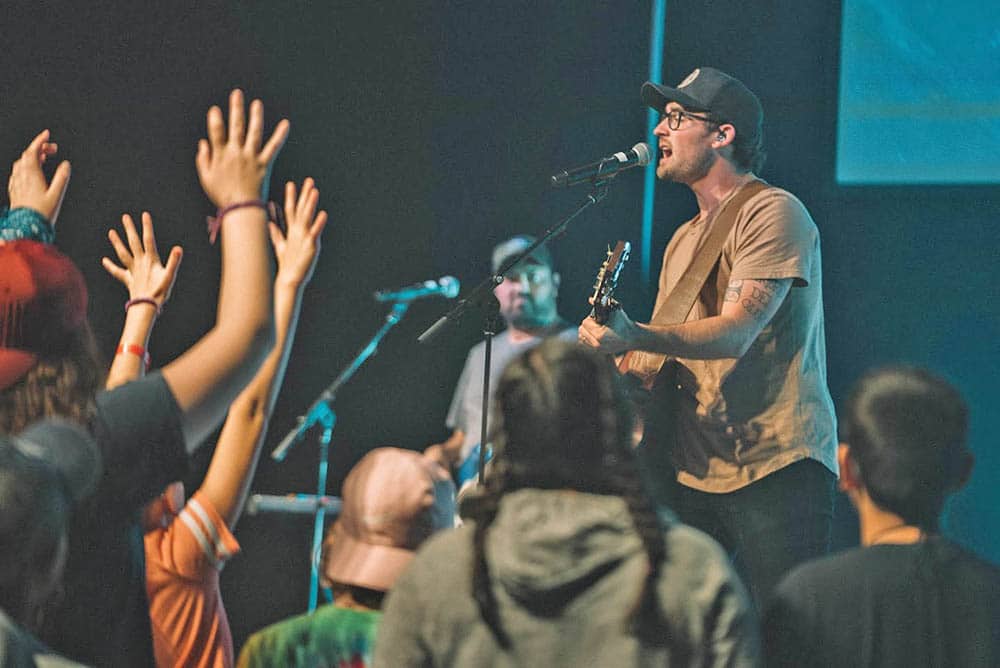 Jeremy Riddles is the student pastor at Rock Hill Baptist Church in Brownsboro, and this year he brought his junior high and high school students to two different camps.
"We didn't get to go to camp last year because of COVID, and this year we had different plans and ended up having to change plans, but it was just a huge answer to prayer that we even got to go to camp again," Riddles said. "We really believe in camp, and I really believe in Nathaniel [Kuhns] and what he does at camp. He tries really hard to get the right people there that love the Lord and want to make his name known and glorious.
"One of our big prayers going into it would be that God would call students not only to salvation and life change, but specifically into ministry. In the last few years we hadn't seen that, and that was something that was our prayer going in," Riddles added. "At junior high camp we had six students feel a call to ministry, and we had nine first-time professions of faith which was amazing as well, especially out of a group of 32 junior high students."
M3 stands for "Moment, Mission, Movement," and Riddles said that at both camps, the speakers "really owned that" to motivate the students.
"It was very challenging for our students, especially our high school students, who have been Christians for a long time and have been coming to church for a long time. They needed to be challenged that, now that they've had that moment, let's be on mission and pray that this becomes a movement."