DEL RIO—Jim Wilson and his wife, Marsha, in 2005 told their three daughters they all were going to be in ministry when they moved from North Carolina to start a church on the Texas/Mexico border.
He was musical. She was artistic. Their 10-year-old daughter Bethany had already earned a black belt in Taekwondo, a Korean martial art whose name means "the right way of using all parts of the body to stop fights and help to build a better and more peaceful world," according to the Olympic website teamusa.com. Jim Wilson also was a black belt.
"We started inviting people to attend Taekwondo classes," Wilson told the TEXAN. "The church came out of those classes, each of which had a Bible component attached. It was an outreach that brought people in, led them to the Lord and brought them to the church.
"That's how it started," Wilson continued. "We just kept developing the idea of using the gifts God gave us to reach others, always incorporating the Bible into whatever we did."
Taekwondo soon led to Esperanza Community Church. Plan A was to have two services, in English and Spanish, but those attending said they wanted English-only, to help adults learn what their offspring were learning in school. Ministries started, expanded and the church grew. That led to a combining of forces in 2018 with First Baptist Church of Del Rio and its pastor, Jesse Rodriguez.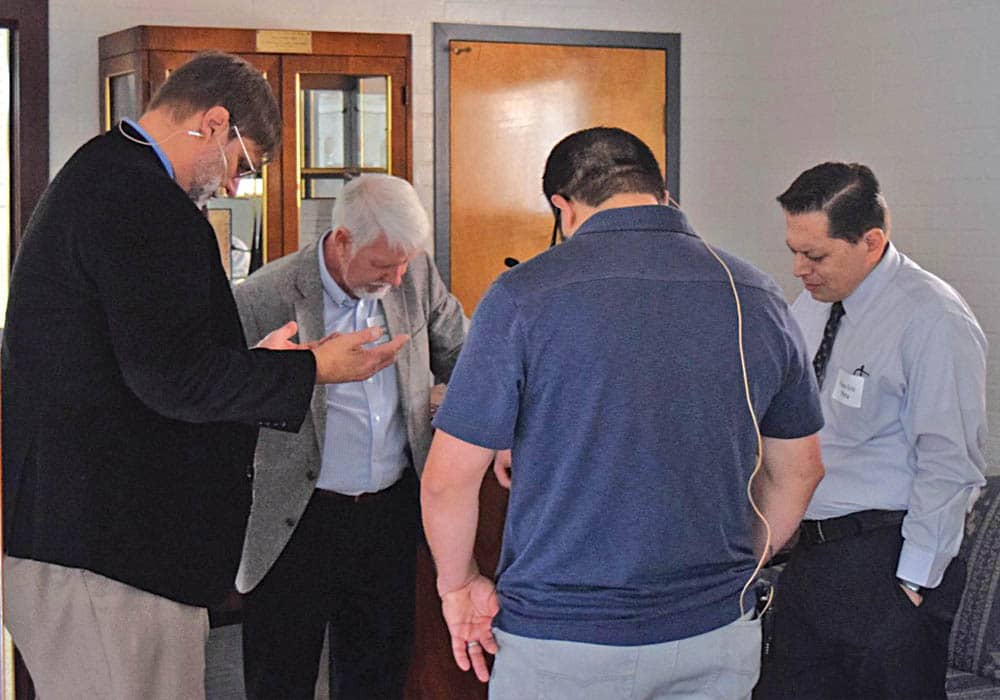 "Our desire is to lead people to Christ," Wilson said. "Many of our programs have lost people in them, and those who know Christ we want to continue discipling. We want the people we reach to know everything we do, we do to the glory of God.
"Creativity is something God gave us," the pastor continued. "Because a lot of folks misused it, many churches set it aside. We use it to bring glory to God."
The border town two-church merger invigorated all its members, Wilson said, which led to a multiplication of ministries and effectiveness. Most recently, that led to the opening of church dorms originally designed for mission teams on their way to Mexico, to be used by out-of-town law enforcement onsite to manage the unprecedented influx of thousands of illegal immigrants, many from Haiti.
The church now known as Esperanza First Del Rio more typically focuses on its community, the 35,000 residents of Del Rio plus illegal migrants passing through, as well as the growing number watching its services online, which adds to the 250 actively engaged members physically attending Sunday morning worship.
Reclaiming the arts: a family affair
For the Wilson family, creative church engagement is a must.
Marsha Wilson oversees the Reclaiming the Arts umbrella ministry that involves music, dance and Taekwondo. She also helps write scripts and sews costumes for the church's annual "Christmas with a Capital C" program.
The couple's daughters left home to further their education. They're all now back.
Bethany helps her dad lead Taekwondo for children as young as three. Bethany, with a degree in music composition, also serves as the worship assistant and leads the team musically.
Ashley, with a certificate in early childhood development, oversees the many volunteers involved with Heritage Ministries, which covers every aspect of children's ministries from birth through the fifth grade.
Rebekah, who trained in New York City, leads the church's dance ministry component, which includes ballet, tap, jazz, swing and other forms of dance.
"The Lord just brought everything together," Jim Wilson said. "As the Lord developed our daughters, he brought them back here. He gave us the property and space and music and dance, but without having solid, grounded Christian artists to help, we would not be able to do it properly.
"Our mission with Reclaiming the Arts is to provide a godly environment for learning and practicing the arts while promoting biblical virtues," the pastor continued. "Our vision is to be a center for impacting the border region and beyond with the hope of Christ."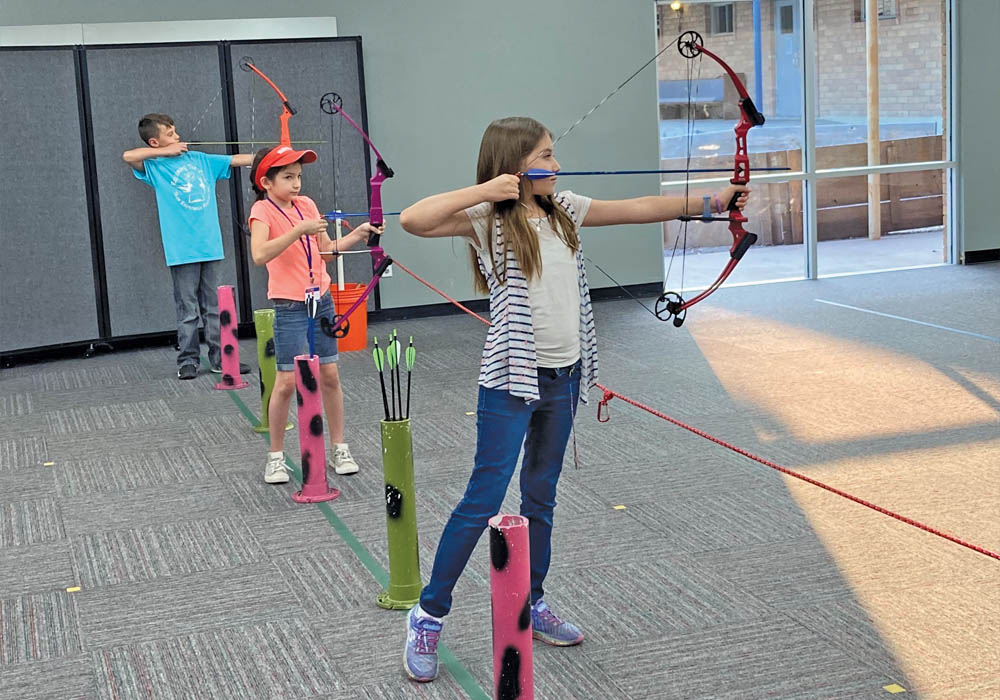 Multiple ministries
The list of Esperanza First's regular activities—each inspired by talented members like the Wilsons—could eclipse that of a church four times its size. Each ministry involves an outreach to the community, including archery, Awanas and homeschool enrichment. The Contenders Boxing Club for middle school and high school students is led by Pastor Jesse Rodriguez. The church offers summer camps for dance and for Taekwondo.
Other ministries include providing food, showers and laundry service on Fridays—or upon request—for the homeless. In partnership with the city's 40 or so churches, Esperanza First also assists in ministry to illegal immigrants in cooperation with the city.
In addition, Del Rio authorities call Esperanza First when a family has been quarantined because of COVID. Members then take groceries to those isolated.
Small groups are a mainstay of adult ministries at Esperanza First Del Rio, where "doing life together" helps build friendships, discipleship and accountability. Adults also have fitness, kickboxing and painting groups, as leaders with those skills have joined the congregation.
In addition to its support of missions through the Cooperative Program, Esperanza First Del Rio has ministered in Uganda, Philippines, East Asia and Mexico. The church helps support a family serving through CRU at the Air Force Academy in Colorado Springs. They also provide support for NAMB church plants in El Paso, Fort Worth and British Columbia.
"We have multiplied beyond what we each had," said Wilson, referring to the merger. "We have a lot of new people neither congregation had before. They're growing in their faith, and they're serving. To God be the glory."