Central Texas plant seeing fruit after 'by far the hardest' ministry season
Any person or church supporting a church plant should realize the vital role they play. 
"You very well could be a direct answer to prayers they're praying just to keep going another day," said Chris Millar, lead pastor of The Well, a congregation that started about two years ago in San Marcos. 
The Well started with a goal of reaching students at Texas State University. He considers the first 18 months of the plant "by far the hardest" of his life. 
"God graciously sustained us through all of that. We felt inescapably called by God," Millar said of himself and his wife, Ashley. He describes the work as slow and tough, but he said he could share a thousand stories of what God has done. 
Millar was the college pastor at University Heights Baptist Church in Huntsville, content to reach students at Sam Houston State University for the rest of his life, when God used a Send Conference in Dallas to stir his heart in 2017. Specifically, it was a breakout session on collegiate church planting.
"We had never heard those words before," he said. "We realized God had made our church to plant collegiate churches." 
Chris and Ashley committed to being the first couple sent out from University Heights to plant, and they chose San Marcos because of its similarities to Huntsville. They moved with a team of about 10 people in January 2020 and had about two-and-a-half months of normal before COVID shut everything down.
"All our strategies went out the window," Millar said.
Through COVID, the church planting team gathered with whomever God sent their way, investing their lives in others with a short-term goal of disciple-making and a long-term goal of sending
college students out as missionaries and church planters. They've already sent their first graduate to start a church in Osaka, Japan.
"We've said from the beginning that God was planting a church in San Marcos and He's invited us to be a part of it because, if we were planting this church, we wouldn't be here," Millar said. "We would have quit."
The Well meets in an elementary school, which Millar attributes to God opening doors with the school district and specifically the principal. The church does various things to bless the students and teachers, including egg hunts with each grade level during recess leading up to Easter.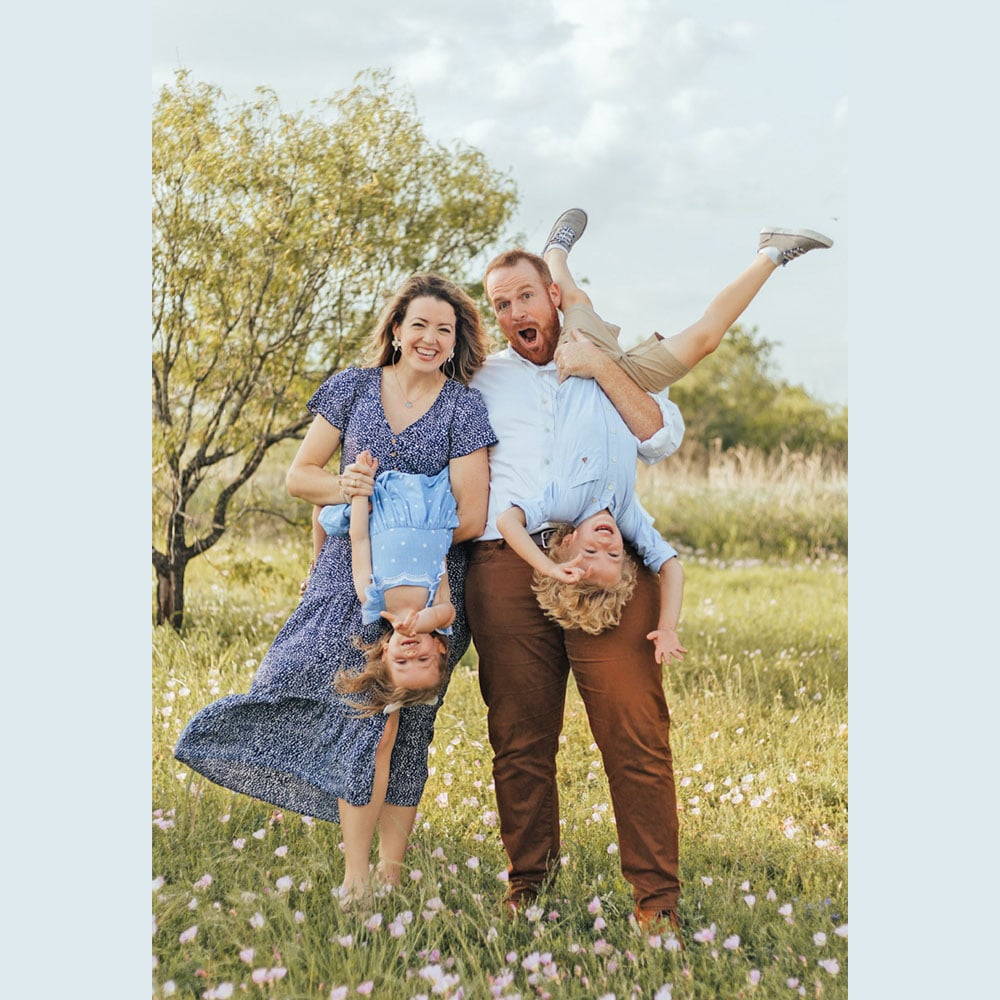 After inviting school families to church, Millar said a child had been asking faith-related questions. The child's family—including at least a couple of family members who had never been to church—attended a service at The Well. A teacher at the school asked Millar to officiate her wedding because she said, "You're the closest thing we have to a pastor."
"We love getting to see what God has done as we invest deeply in the city," Millar said, "and all of this has been made possible by cooperative giving."
The church plant's name, drawn from John 4, addresses the fact that people in San Marcos are searching. 
"There are thousands of people who are thirsty, and they don't know what they're thirsty for," Millar said. "We are longing to be a people that can help people meet Jesus at The Well to find living water and life in Him."
To sustain a church plant in a college town, Millar was advised to reach families in the community first or at least alongside college students. That has been the focus so far, but they've done some things to reach students, such as offering two hours of free pizza rolls at a popular restaurant next to campus. 
"We're preparing to formally reach the campus this fall," Millar said. Their primary strategy will be "relational disciplemaking, reaching one student, helping them grow in Christ and showing them how to make disciples of other students."
Last summer, The Well was a church of about 60 people, Millar said, and that number has grown to 130 with an average attendance from 70 to 100. They've baptized about 20 people.
"Church planting is important because everyone has to be a missionary in a church plant. If it's going to survive, everyone has to be a missionary," Millar said. "That helps solidify the missionary nature of the church."
He contrasted it to being on staff at University Heights, an established congregation of 800 people.
"It felt like that church was really stable and healthy. We had so many adults, I spent a lot of time just trying to get people into groups instead of really reaching lost people," Millar said. "In the church planting world, there's only an option to reach people."
Millar again commended the support he has received.
"While the church planting journey has been hard, the community that has come around us through the SBTC has really helped see us through storms that I don't think we could have weathered on our own."